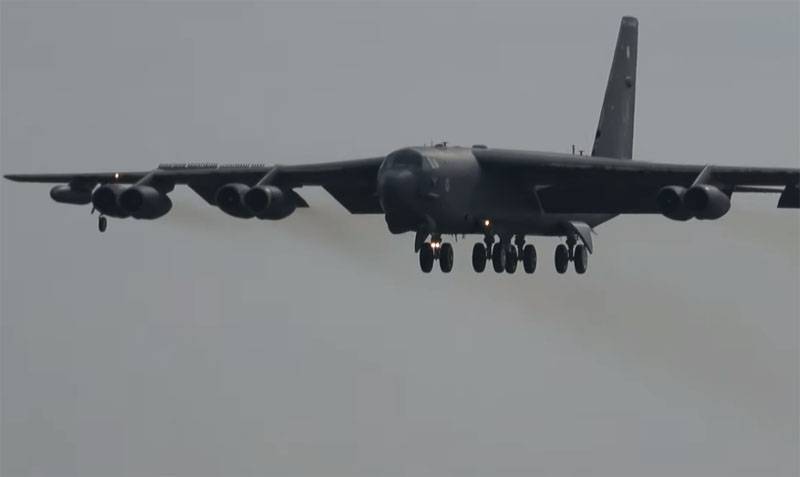 It became known about the next landing of American strategic bombers B-52H in the airspace over the Sea of ​​Okhotsk.
Recall that earlier American planes entered this airspace, flying between the islands of the Kuril ridge.
They commented on the situation at the National Center for Defense Management. In particular, it was noted that several Russian aerospace fighters, including the Su-30, Su-35 and the MiG-31 interceptor, were intercepted by the US Air Force.
NTsUO:
There were no violations of Russian air borders. B-52H were located at a great distance from the borders of Russia.
It was additionally noted that the interception was carried out in strict accordance with international standards.
The statement of the NLCS that there was no violation of the air borders of Russia by the American missile carriers should be taken into account as important, but you should not forget the following fact: most of the Sea of ​​Okhotsk belongs to the exclusive economic zone of Russia. Only a small part of it (the sea), near Hokkaido, belongs to the Japanese EEZ. In this regard, the entry of American B-52H into the airspace above this sea looks like a clear signal from the United States that they are not ready to recognize the Kuril Islands as Russian territory.
Major General Mikhail Makaruk, a member of the Presidium of the all-Russian organization Russian Officers, comments on the situation:
The politics of Japan and the United States are practically in the same direction. With so many US military bases in Japan, Americans need to show Japanese society that it's "not in vain" that they protect their interests.
Here is a reference to our Kuril Islands. According to Mikhail Makaruk, in fact, for the United States, self-interests are more important here, including expanding the military presence in the Asia-Pacific region. But many Japanese people oppose such a presence.
In turn, for Russia, the actions of the United States may become additional evidence that if you show weakness with respect to the South Kuril Islands, the United States will put pressure on the Japanese authorities and create its own military base there. That is how Washington intended to act in the Crimea, but the well-known events on the peninsula violated the plans of American strategists, which still prevents them from living peacefully.