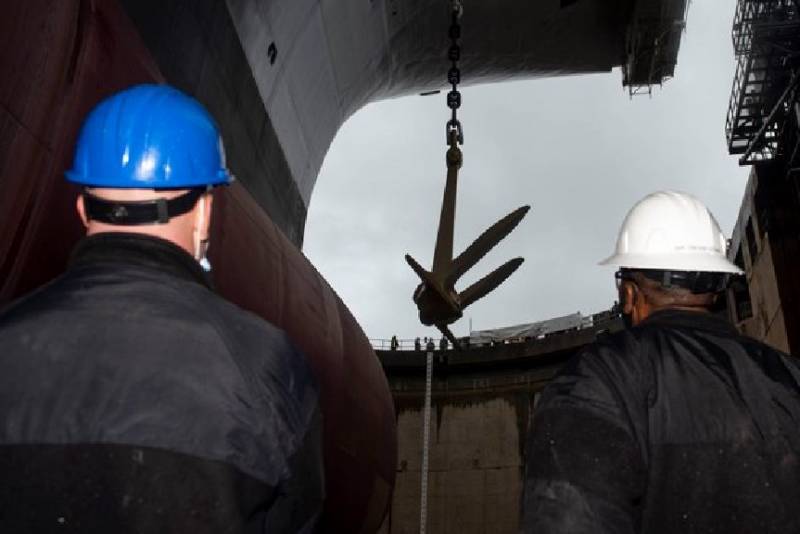 The installation of a 27-ton anchor on the USS George HWBush aircraft carrier completed the next phase of the planned dock repair of this American warship at the Norwegian naval base. This brought him one step closer to completing repairs and returning to service.
This message appeared in the official Twitter account of the U.S. Navy Command.
The anchor was installed by the deck section of the aircraft carrier on the starboard side, for which the department received gratitude on Wednesday from Robert Aguilar, commander of the ship USS George HWBush. As the captain noted, the deck department returned more than 113 tons of the anchor chain and a 27-ton anchor to the aircraft carrier.
The anchors were removed from the ship in February. Work on installing the first anchor began on June 8 and lasted eight days. This month it is planned to install on the aircraft carrier and a second anchor.
The planned repair of the George W. Bush involves maintenance and modernization of the warship. The U.S. Navy expects the ship to return to service in 2021.
USS George HWBush belongs to the Nimitz class and is the tenth, last aircraft carrier of this series. It has a large number of improvements that distinguishes it from other warships of its class.