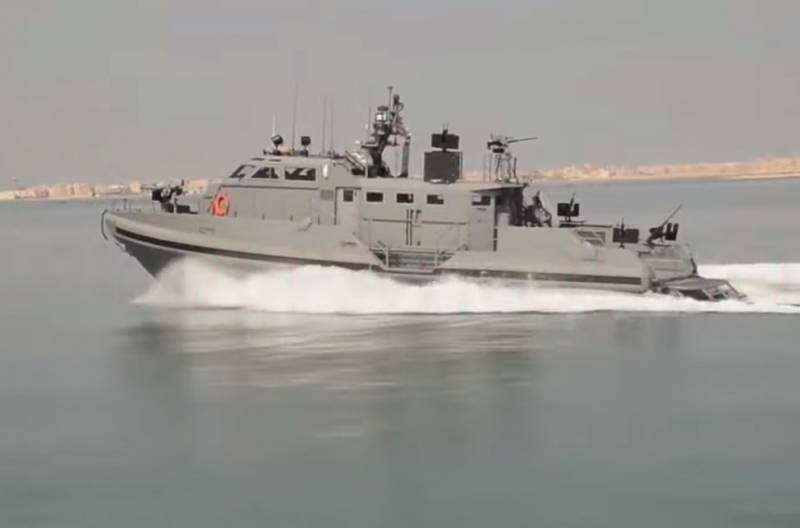 The US Department of State authorized the sale to Ukraine under the Foreign Military Sale (FMS) program of 16 modern Mark VI patrol boats and related weapons. The total estimated cost of all this is $ 600 million.
The announcement of a future deal was released June 17 by the US Department of Defense Agency for Security Co-operation (DSCA). It informed Congress of the possibility of such a sale, which should have been done according to the requirements of American law.
The permission of the State Department does not mean that the transaction will take place, since it is only an intermediate step to making a final decision.
Earlier it was reported that the delivery of Mark VI patrol boats to Ukraine will occur at the expense of funds allocated as American military assistance to Ukraine.
The Ukrainian Navy plans to deploy a division of these boats on the Sea of ​​Azov.
The 26-meter Mark VI aluminum boats are operated by the US Navy Coastal River Force. They are also in service with a number of other countries.
The Mark VI propulsion system of two diesel engines with water jets provides a speed of 35 knots and a short-term maximum speed of 41 knots. Cruising range at a speed of 30 knots is about 600 miles.
The boat can be equipped with remotely controlled 25 mm M242 Bushmaster automatic guns, as well as 7,62 and 12,7 mm machine guns.
These patrol boats, unlike the previously purchased Island by Ukraine, are unlikely to be decommissioned, as they appeared on the arsenal of the U.S. Navy relatively recently, in 2016.