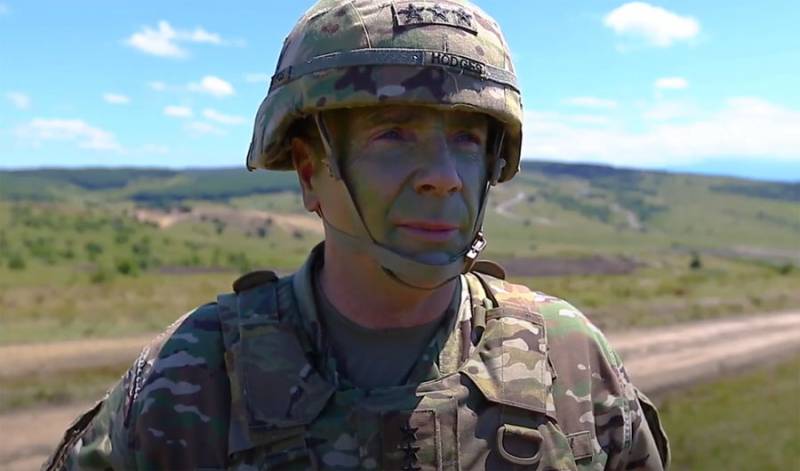 The US military, including representatives of a retired general, joined in commenting on the decision of the US president on the partial withdrawal of American troops from Germany. Trump received sharp criticism from Ben Hodges, who at one time served as commander of the American military contingent in Europe, participated in the planning of operations in Iraq and Afghanistan.
The American general gave an interview to Polish journalists, expressing his point of view on the initiative to withdraw US troops from Germany. According to Ben Hodges, if such a conclusion is started, then this will be "a huge mistake.
Hodges:
By and large, this is a real gift to the Kremlin. This undermines the agreed strength of NATO forces in Europe. Coordination with Germany and other European allies is lost to a significant extent. This may not be useful in any way. Secondly, it will become a real gift to the Kremlin, because it has not changed its position.
According to Hodges, the US administration is showing "weakness by its decision."
Ben Hodges:
Thirdly, I do not see any connection between numbers and strategic analysis. Especially when you consider that quite recently in the reports there was even a slight increase in the number of our contingent in Germany. If this is so, then I can't explain the decision made on the withdrawal of part of our troops from this country.
According to General Hodges, he cannot call such a decision any other than political.
In Germany, up to 37 thousand US troops are deployed. In Poland, they offer to take advantage of the situation and "entice" to themselves part of those formations that Trump is going to withdraw from Germany.