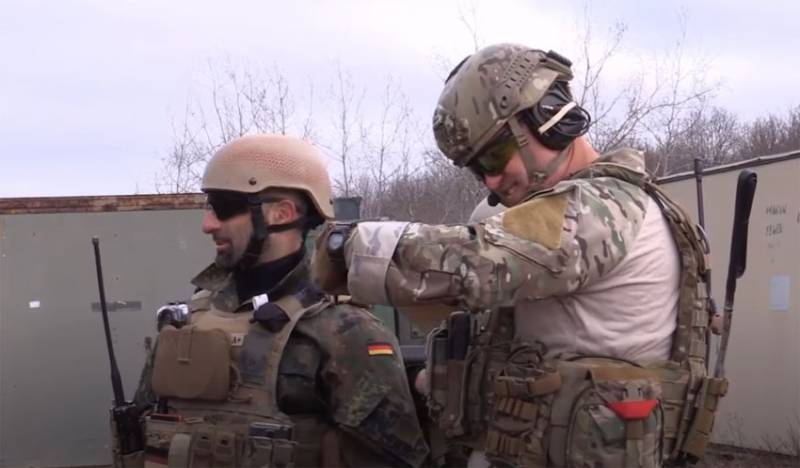 Germany is actively commenting on Trump's decision on the readiness to withdraw more than 12 US troops. The US president, in his own words, plans to leave no more than 25 thousand American soldiers and officers on the territory of Germany.
What caused such a decision of the owner of the White House?
According to Donald Trump, Germany buys gas from Russia, and the United States at the same time all these years "defended Germany from Russia."
Trump:
And where is the logic here? They do not pay NATO as much as they owe. Their debts are billions of dollars. Should we protect them?
To date, according to official figures, in Germany there are about 36-37 thousand US troops. The planned reduction is one third.
After that, information appeared about the readiness of the United States to again tighten sanctions on the Nord Stream-2 project.
In the German party "Linke", commenting on Trump's decision, they noted that it was time to stop "acting toothless" and answer Washington.
It is proposed to impose sanctions against US senators who are promoting a new sanctions package.
It's time to stop throwing cotton balls in the USA. We must act in the same way as they do.
Meanwhile, the German government notes that the words that "the US is protecting the country from Russia" are puzzling. It is noted that in Berlin they believed the following: the presence of American troops is "a manifestation of Euro-Atlantic integration."
Comments by German readers in a number of German media:
This is amazing. They themselves have pogroms, fires, and clashes with the police in the cities, and they tell us where and when we should buy gas.
But if Mr. Trump does not want to "protect us from the Russians," then why not withdraw his entire contingent. From whom will those 25 thousand American military men whom he plans to leave us "protect"?
Wow! It turns out that all this time I was protected from Russia. Thank you for saying. I didn't know.
It is worth noting that the American contingent in Germany, in fact, is occupying. It was through his presence that the United States dictated and continues to dictate to Berlin its political and economic agenda.