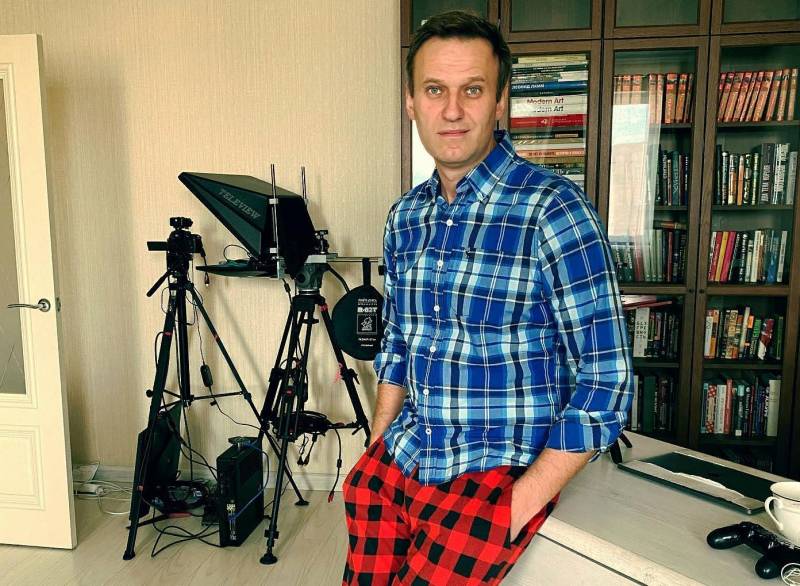 Well-known Russian blogger and opposition politician Aleksey Navalny is accused of defaming WWII veteran Ignat Artemenko, who spoke in a video on the channel
RT
in support of constitutional amendments. In his comments on this material, the oppositionist made false and insulting statements about an elderly person. This, according to the RF IC, was the basis for initiating a criminal case.
This was reported by the press service of the Investigative Committee of the Russian Federation in Moscow.
A video in which the veteran expressed his position on the amendments to the Constitution, Navalny posted on June 2 on his accounts and on social networks. In addition to Ignat Artemenko, Leo Bokeria, Vyacheslav Fetisov and Vasily Lanovoy starred in the plot. The blogger called these people "corrupt lackeys" and "people without conscience."
As the grandson of a veteran told the agency
RIA News
, after watching Navalny's comment, Ignat Artemenko had a heart attack, which caused him to be called an ambulance.
The Investigative Committee believes that the statements of the opposition are slanderous, they discredit the honor and dignity of a respected person.
RT editor-in-chief Margarita Simonyan said that the veteran had not received any payments for participating in the filming, so she advised his family to sue the slanderer.
If the court decides not in favor of Alexei Navalny, he faces a fine of up to a million rubles or compulsory work up to 240 hours.
Alexey Navalny can probably be called the champion of Russia in the number of fines, administrative arrests and other punishments of this kind. He even has two (!)
conditional
term. All this "baggage" does not seem to burden politics at all, but even helps maintain popularity in certain circles, creating an aura of "victim" around it. At the same time, many of his followers and supporters, responding to the provocative calls of their leader, can not so easily get off. Moreover, they certainly don't talk about the second "condition" when matters reach the court.
The network responded to the initiation of the next criminal case against Navalny. Supporters of a man who calls himself an oppositionist said that "there is no crime in the actions of Alexei Navalny," and that "it was not appropriate from the beginning to use veterans in public relations videos of a political orientation". Opponents of Navalny believe that he should face a real term.