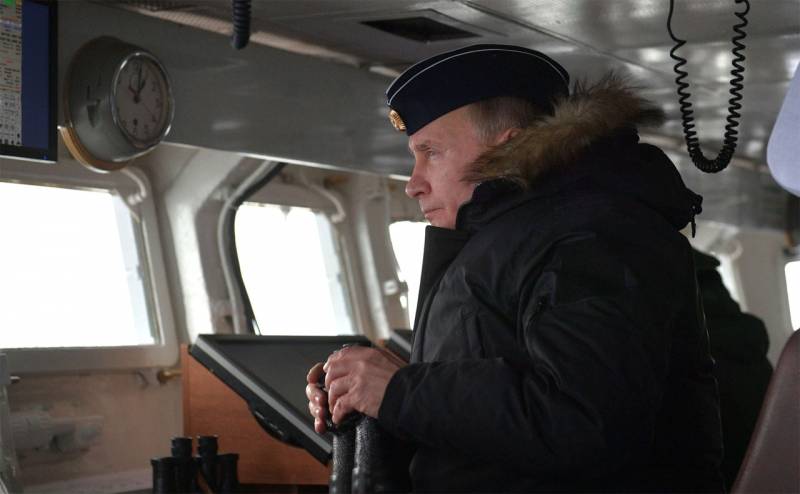 Actively discussing the message of Dmitry Peskov that Vladimir Putin wrote an article on the Second World War. At one time, the president promised to devote time to preparing an article based on archival documents. They react to the news of Putin's article abroad. The most active reaction manifests itself in Poland. And this is against the background of the fact that officially the publication has not yet been submitted.
In a large Polish publication, Rzeczpospolita decided to recall how Vladimir Putin repeatedly recalled last year's contacts of the Polish top leadership of the 1930s with the authorities of Nazi Germany.
From the material:
At the end of last year, the Russian president spoke about the politics of the Second Polish Republic on the eve of the war, stating, among other things, that the troops of the Polish army took part in the partition of Czechoslovakia. Putin also said that the Soviet army entered Poland on September 17, 1939, after the Polish government lost control of the armed forces.
The author of the material in the Polish edition recalled that Vladimir Putin called Jozef Lipsky, the Polish ambassador to the Third Reich, an "anti-Semitic pig." The president of Russia made this statement, commenting on Lipsky's letter to the Polish Foreign Ministry, in which the Polish ambassador suggested that Adolf Hitler establish a "magnificent monument" in Warsaw if he would solve the "Jewish question".
The Rzeczpospolita cites a statement by the Prime Minister of Poland, Mateusz Moravecki, who said the following:
Vladimir Putin has repeatedly told lies about Poland and the Polish
stories
.
It is also added that the Polish authorities are opposed to "the policy of Russia, on the basis of which the blame for the outbreak of World War II lies with Hitler Germany and Poland."
At the same time, the Polish media and among the Polish authorities are actually trying to ignore the historical truth - the invasion of Polish troops in Czechoslovakia, the occupation of the Sudetenland, the signing of the Pilsudski-Hitler pact on alliance. Instead, Poland constantly recalls the Molotov-Ribbentrop Pact, which, incidentally, was signed much later than that agreement, which is signed by the authorities of Germany and Poland.