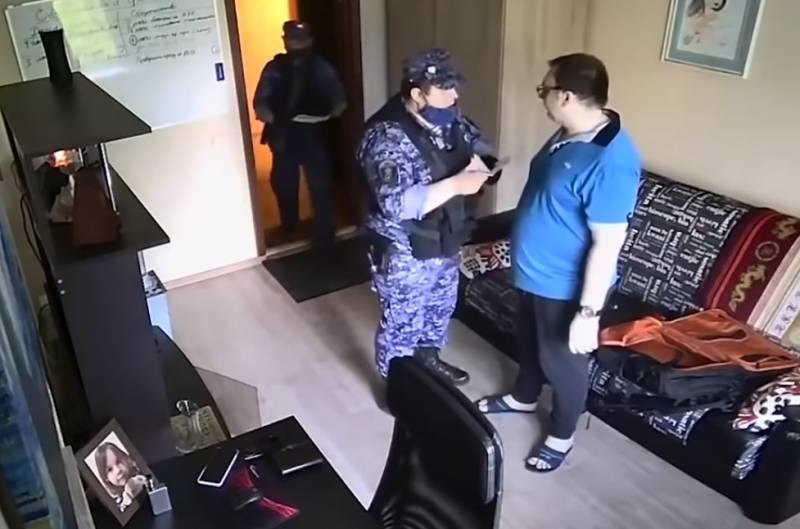 The Rosgvardia decided to fire their employee for threatening to throw drugs to a resident of a Moscow communal apartment. An order was signed on the dismissal of a law enforcement officer from the authorities.
About this news agency
TASS
said the official representative of the Russian Guard Valery Gribakin.
The reason for this decision was the publication of an online video in which the Rosgvardeets threatened to throw drugs "just like that" to the Muscovite.
One law enforcement official told reporters that this happened on June 7th. Then the service "02" received a call that a man was in conflict with his neighbor in the communal apartment, showered her with insults and threatened to take possession of the room. The participant in the conflict is a disabled woman. What exactly the neighbors did not share is not reported.
An employee of the Russian Guard, arriving at the place, gave vent to emotions, as his child has the same illness as a woman from a communal apartment. At least that is how the situation was presented in the end. He threatened the man to plant drugs for him to end up in prison. A citizen asked the employee whether he was really ready to plant prohibited substances on him. He answered in the affirmative.
After publishing the video and discussing it on the network, the Rosgvardeets apologized to the resident of the communal apartment, and the video was deleted. Soon, the video appeared on the network again, and the management of the department decided to fire its employee.