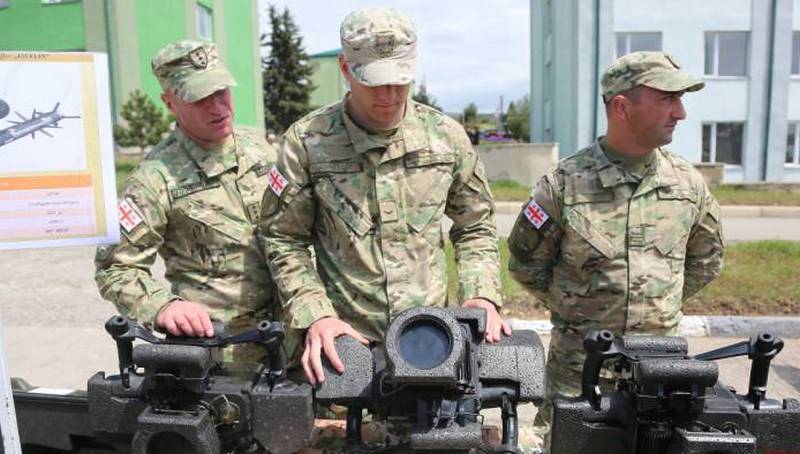 The Georgian Ministry of Defense intends to purchase a new batch of Javelin anti-tank systems in the United States. This was stated by Minister of Defense Irakli Garibashvili, the correspondent of the newspaper VZGLYAD reports in Tbilisi.
As previously stated by the head of the Georgian military department, the country's Ministry of Defense has taken a course towards strengthening defense capabilities. In the course of this program, it is planned to purchase an additional batch of Javelin anti-tank systems. In this case, the exact number of ordered launchers and missiles to them is not called.
Note that the first batch of Javelin ATGMs was received by Georgia in January 2018, when Levan Izoria was the Minister of Defense. According to previously published data, in total, the Georgian military received 72 launchers and 410 missiles of the complex. In May of that year, the military showed the complexes to the general public.
Estimated cost of delivery was $ 75 million. The delivery included 72 CLU Block 1 series portable launchers (including two for use as a source of spare parts) and 410 Javelin anti-tank guided missiles, as well as ten BST simulators and 70 training shots
- stated the Georgian Ministry of Defense.
On our own, we add that all deliveries of the complexes were carried out at the expense of the American side as part of military assistance.