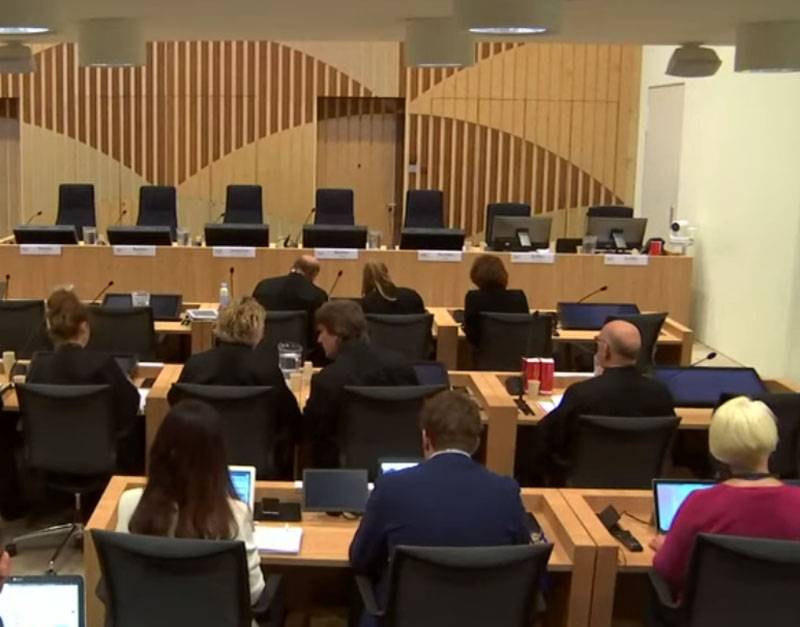 "This man saw a Buk ride. So in the course of the trial in the case of the Boeing shot down over the Donbass in July 2014, a certain witness was designated. At the same time, the prosecutor Thijs Berger immediately made it clear that the prosecution would not disclose any information about the witness, since "this could affect the safety of this person."
This wording itself looks strange. It turns out that for a court in the Netherlands it is enough that they inform him of the presence of an anonymous witness so that the court takes into account his testimony.
So what did this person say during the trial?
According to him, he saw "how the Buk was driving along the road from Snezhnoye to Saur-Mogila and also saw a military crew in
tank
headsets ".
From the testimony of the "witness", who is designated by the alphanumeric code X48 during the process and who was "voiced" by the prosecutor (also an "interesting" practice):
He also heard how the rocket started, saw it. X48 saw the field catch fire where the rocket launched. He says that after the launch of the rocket he rode out onto the road and saw 4 soldiers in the same khaki uniform, they were all wearing tank headsets. These soldiers looked exactly like those standing at the checkpoint through which he was passing.
The court asked the prosecutor when the witness testified and whether they could be trusted. At the same time, the judges make it clear that they do not know anything about the witness. Prosecutor Berger stated that the interrogation took place 4 years ago and added:
His testimony is reliable.
Who would doubt that...
It is noteworthy that there is no information about where this X48 saw "soldiers in tank headsets" - either in the launcher itself, or somewhere nearby, who can confirm his testimony at all. Also, the Netherlands prosecutor's office does not give an answer to the question: how much does all this make sure that the "witness" knows exactly what the Buk air defense system looks like.
An even more urgent question: does this mean that any statements and allegations from unknown people may appear in the case, which the prosecutor, having assigned alphanumeric codes, will call "witnesses", because it is not possible to verify their presence or the veracity of their testimonies?