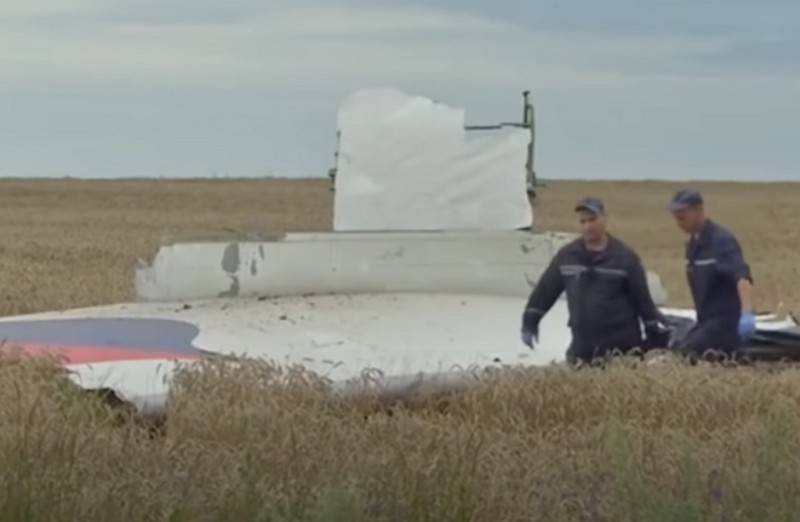 The investigation into the crash of the Malaysian Boeing MH17 in 2014 does not have specific data indicating that the ground-to-air missile was launched on a liner from the Snezhnoye or Zaroshchensky area. This was stated by the Dutch prosecutor Theis Berger during the trial.
According to the prosecutor, the investigation carefully examined satellite images before and after the MH17 survey, trying to identify changes that indicate the use of rockets from the Snezhnoye and Zaroshchenskoye areas. Witnesses were also interviewed, other materials were studied, but it was not possible to establish a specific place for the use of the rocket.
We conducted an investigation of this area (Snezhnoye and Zaroshchenskoye), based on satellite images, photographs, testimonies of witnesses, telecommunications information and other sources of evidence. The investigation reached the interim conclusion that there are no specific indications of the launch of a ground-to-air missile on July 17, 2014
- said the prosecutor.
In addition, Berger said that the radar data do not confirm the detection of a fighter or rocket at the time of the crash of the liner in 2014 over the Donbass.
Earlier it was reported that the United States refused to provide the Dutch prosecutor with satellite data on the launch of a rocket that shot down a passenger airliner performing an MH2014 flight in 17. In turn, Ukraine did not provide primary data from the radar in the crash case.
Ukraine practically did not provide primary radar data. Ukraine explained to the Dutch Security Council that no primary radar data were recorded since the radar was not working at that moment
- Berger told the court.