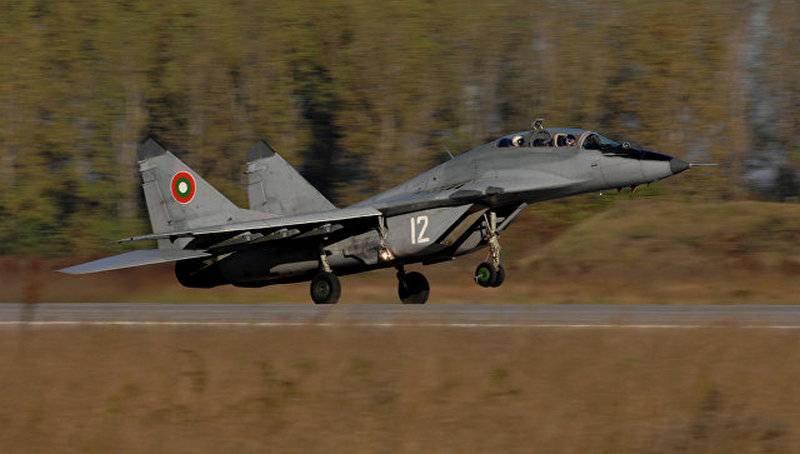 Bulgaria intends to sell MiG-29 fighters, which are in service with the country's air force, but only after eight F-16s arrive. This statement was made by Bulgarian Minister of Defense Krasimir Karakachanov.
According to the minister, after the arrival of F-16 fighters to the Bulgarian Air Force, there will be no need to maintain the MiG-29 fleet, and their sale can serve as compensation for part of the investment costs for new aircraft. At the moment, the Bulgarian Air Force has fourteen MiG-29s. According to the previously concluded contract, the Russian MiG Corporation is engaged in their maintenance and repair until 2022.
However, the prospects for the sale of far from new MiG-29 fighters from the Bulgarian Air Force are not highly rated. Nobody will give a high price for them, in Europe there is no one to sell them, except Ukraine, which would prefer to be presented with it, and even given money for a major overhaul. The countries of Africa and Asia in general will not scrape money for such planes, and those who have money prefer to buy new planes rather than second-hand ones. An example is Hungary, which for several years has been unsuccessfully trying to sell its MiG-29s.
Recall that Bulgaria buys eight F-16V fighters, the first F-16 should be delivered before the end of 2022, and the rest in 2023 and 2024. In the future, it is planned to purchase eight more F-16s. Lockheed Martin has already received a contract for the production of eight F-16 Block 70 multipurpose fighters for Bulgaria.