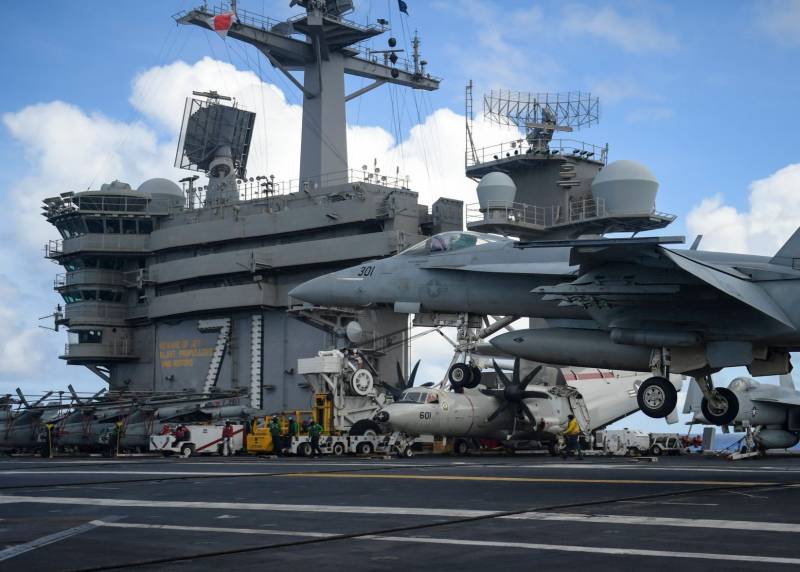 In the US, they say that the Navy command hid the real extent of the problems on the Theodore Roosevelt aircraft carrier.
Recall that some time ago this American aircraft carrier was urgently sent to one of the US military bases (Apra Harbor) on the island of Guam after detecting an outbreak of coronavirus on board it. At first, about 550 sick people were reported, then about 1,2 thousand infected crew members were announced. While the warship was being disinfected in Guam, the commander managed to change it (in American terminology - the captain). The former was removed from his post because he spoke about the crew's problems through the press. After the aircraft carrier Theodore Roosevelt was again sent on a sea voyage - towards the Philippine archipelago.
Now the US Navy reports that 60% of the aircraft carrier's crew detected antibodies to COVID-19. This gave reason to say that infection did not cover "up to 25% of the crew", as previously reported, but much more. Considering that at the time of arrival in Guam there were about 4,5 thousand people aboard Theodore Roosevelt, the total number of infected people should correspond to at least 2,7 thousand.
A few days ago, the following was posted on the aircraft carrier's Facebook page:
Thank you, Guam, thanks to everyone who helped us get back to our mission.
Recall that the American aircraft carrier on a new sea voyage was sent under the command of a new captain.