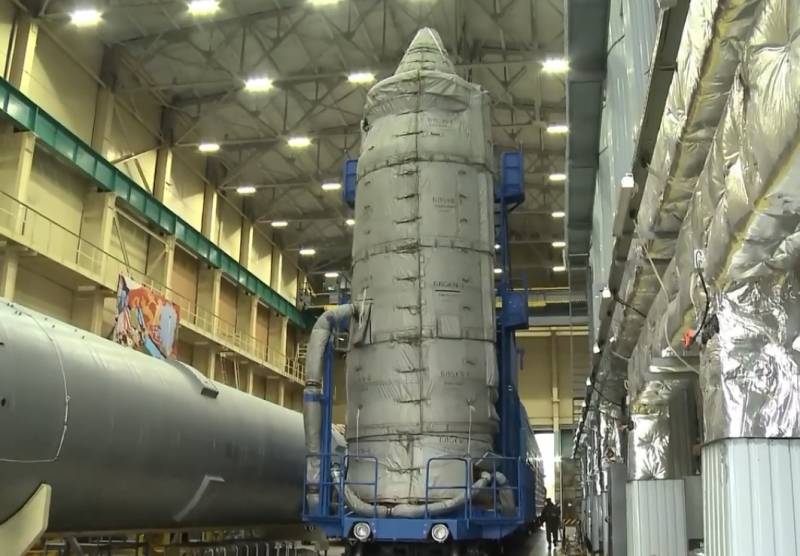 The Khrunichev Center, which is part of the state corporation Roscosmos, decided to start production of Rokot rockets again. They are created on the basis of the RS-18B Stilet intercontinental ballistic missiles, which have been withdrawn from service.
About this news agency
RIA News
A source related to the space rocket industry said.
The contract for the development of Rokot-2 conversion rockets was concluded between the Russian Ministry of Defense and the Khrunichev Center.
Earlier, the Rokota management system was produced in Kharkov by the Khartron enterprise, but after 2014, supplies from Ukraine ceased. This led to the cessation of launches of these missiles.
Now the control equipment for Rokot will be released by the Khrunichev Center. The company named the new Rokot-M missile, coordinating this name with the Russian Ministry of Defense.
The development of a new missile will cost the Khrunichev Center in the amount of 3,4 billion rubles, of which 690 million will be spent on the creation of a new control system. The amount also includes expenses for the creation of the upper stage, modernization of the launch pad of the Plesetsk cosmodrome, the organization of the first launch and other expenses.
To launch spacecraft before 2028, you can use more than 40 ICBMs "Stiletto", which were removed from duty.