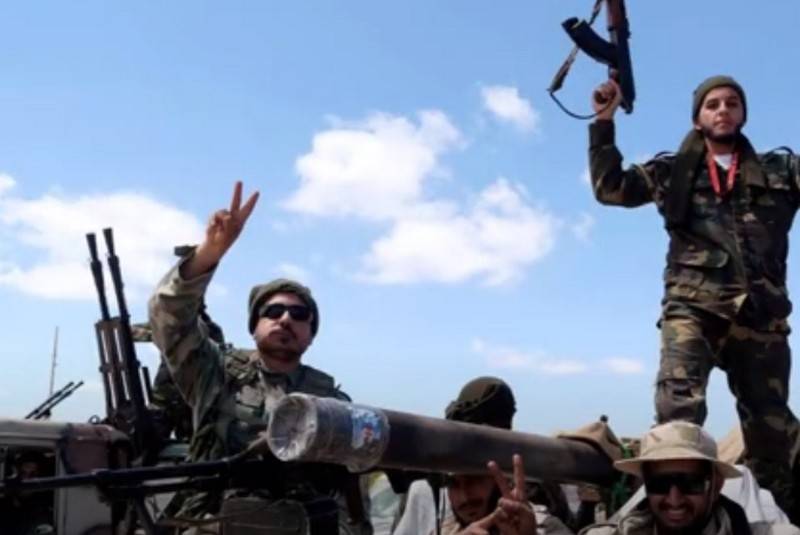 Russia is recruiting Syrians to participate in hostilities in Libya. According to Reuters, in Syria, the Russian private military company Wagner is engaged in this.
The Western publication, citing sources in the Syrian opposition, claims that in May the Russian PMC significantly accelerated the recruitment of Syrians to participate in the battles on the side of the Libyan National Army Khalifa Haftar. It is emphasized that the Wagner PMC operates under the control of the Russian army, and Russia sent the first Syrians to Libya back in 2019.
According to the Syrian Observatory for Human Rights, whose office is in London, in May, PMC Wagner transported about 900 Syrians to Libya. According to sources from the Syrian opposition, the number of Syrians sent to Libya included 300 people from Homs, including former members of the Free Syrian Army, and about 320 people from the south-west of the country. All Syrian recruits are allegedly paid from 1 to 2 thousand dollars a month. Training for Syrian fighters before being sent to Libya takes place at the base in Homs.
It is also alleged that the pace of Syrian recruitment has increased significantly lately, as fighting in Libya is gaining momentum, and Haftar's LNA is defeated.
The article mentions that Turkey is providing assistance to the other side of the conflict in Libya - PNS Sarajah.