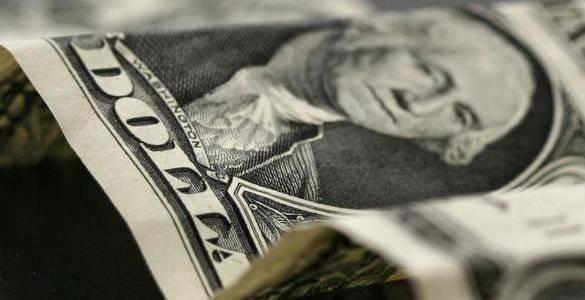 State Duma deputy Yevgeny Fedorov is preparing amendments that should make the country's economy completely ruble. According to Fedorov, changes are needed to the Law "On the Central Bank" and to the Constitution, which will free the Russian economy from dollar dominance.
Russia is one of the most dollar dependent countries in the world.
His initiative is inappropriate, although worthy of respect. She, unfortunately, is not realizable. I can remind you that at one time in Israel, when inflation was high there, a law was passed that determining the price not in shekels, but in dollars, is punishable by a fine. Penalty - in dollars. It's pointless. Dedollarization of the economy is carried out by ensuring the country's currency self-sufficiency.
Russia is one of the most dependent countries on the dollar in the world. We are not just on a leash, but on the shortest leash in the world. We know that the Russian currency depends on the dollar, that is, on the price of oil. It is, in principle, the same thing, related to each other things. An economy that does not have a developed domestic market does not have a high degree of autonomy, due to the fact that it has some kind of independent domestic market. An economy that is completely built on exports, and on pure raw materials exports, cannot achieve greater independence from the dollar than it is now.
We can achieve more only by introducing a rejection of direct conversion.
We have all civilized, normal, market forms of dedollarization and work: no one in any store accepts dollars. You will not force anyone anywhere to fool a dollar. But we can achieve more only in one way - by introducing the rejection of direct conversion, the formation of multiple courses. This is a separate issue, it can be discussed for a long time, under certain circumstances it can be considered; it is a different economic strategy and a different economic system in general. I do not think that deputy Fedorov means this, therefore it seems to me that this is a propaganda gesture on his part and nothing more. I do not understand what amendments may be, I don't imagine rational, economically sound and working changes that could be made here and which would significantly change the situation. You can seriously adjust the details, but I am not aware of Fedorov's complex offer. But I do not think that he made an economic discovery, as a result of which it is possible to de-dollarize the dollar-dependent economy.
We get our main climate of the country in dollars, in which oil prices are considered. If we suddenly started selling all our resources for rubles (there was such an idea), then, probably, this would change something. But is this a good question, because we are still dependent on the market. Imagine: we sell oil for rubles, there is a need for rubles in the markets. Suppose some countries have begun to create reserves in rubles. Then the ruble would become a more convertible currency in the world, but in case of fluctuating market demand for raw materials, we would then collapse the ruble. That is, our oil becomes prohibitively larger, and these fluctuations are not only real, but practically inevitable.