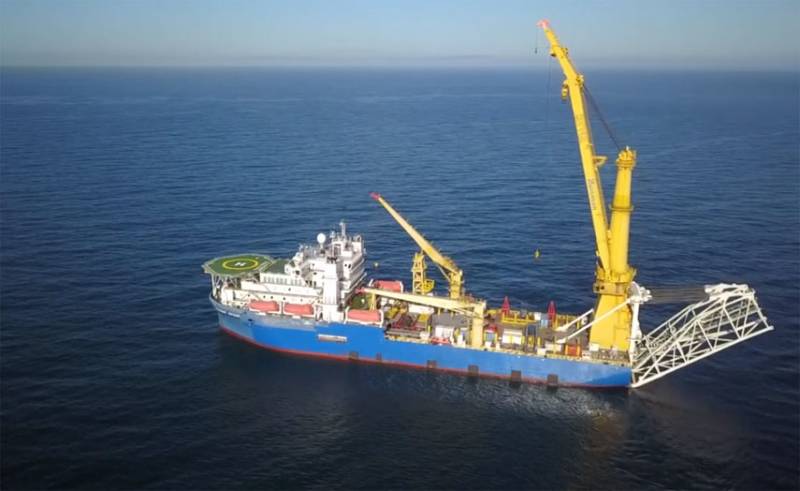 Against the backdrop of mass protests, riots, pogroms and ongoing clashes between the population and the police, the United States suddenly decided to take up the issue of Nord Stream-2 again. It became known that the US Senate considers it necessary to expand sanctions against the gas transportation project implemented by Russia and several Western companies.
The Bloomberg Information Service writes that a group of senators is proposing a project to impose sanctions on insurance companies related to the implementation of the project. We are talking about companies that are insurers of the pipe-laying vessels Akademik Chersky and Fortuna. Also, senators in the United States propose to "sanction" those firms that provide port vessels with these vessels.
It is noteworthy that in the United States such proposals are being collected again (like previous sanctions) in the form of a law. This will make it impossible for the US president to reject a proposal of this kind. "Law is law"...
In particular, it is planned to include them in the law on national defense for 2021. This measure was proposed by Senator Ted Cruz, who called Nord Stream 2 "a threat to US national security." Some other senators recalled the "national security of Ukraine", which caused delight in Kiev.
There is only one caveat: for some reason, such initiatives of the American senators do not cause delight in the United States itself. Sanctions, restrictions, and laws aimed at stimulating unfair competition are discussed — anything but the question of how to put an end to internal police arbitrariness and enter into a civilized dialogue with its people. Apparently, this is not the most important thing for American senators ... Not even the fact that US cities are on fire, and army formations and armored vehicles have to be entered into their streets.