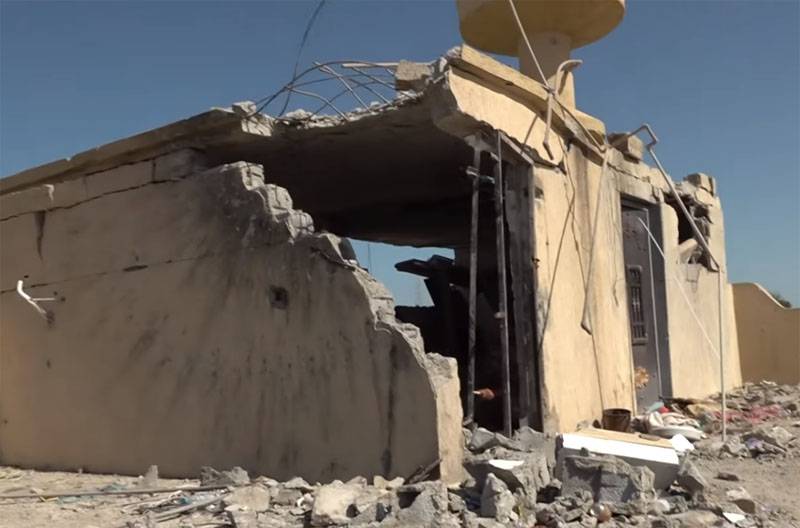 About six hours after the start of the active phase of the Libyan Government's National Accord (PNC) forces 'operation to take control of Tripoli Airport, there were reports of these forces entering the air harbor.
PNS units, supported by militants deployed from Turkey in Syrian Idlib, used artillery, mortars, and pickups equipped with memory and machine guns to launch VLA strikes and advance towards Kasr bin Gashir. This settlement, located south of Tripoli, is the international airport of the Libyan capital. This place is marked on the map below.
On the pages of social networks controlled by the armed groups of the PNS, geotags with the coordinates of the airport are marked. Moreover, the accounts state that Tripoli airport has completely come under the control of the PNS after several hours of fighting. There is no official confirmation of this kind of information yet. Although it is not entirely clear what exactly can be considered official information, given the presence in Libya of at least two opposing groups that consider themselves and only themselves legitimate.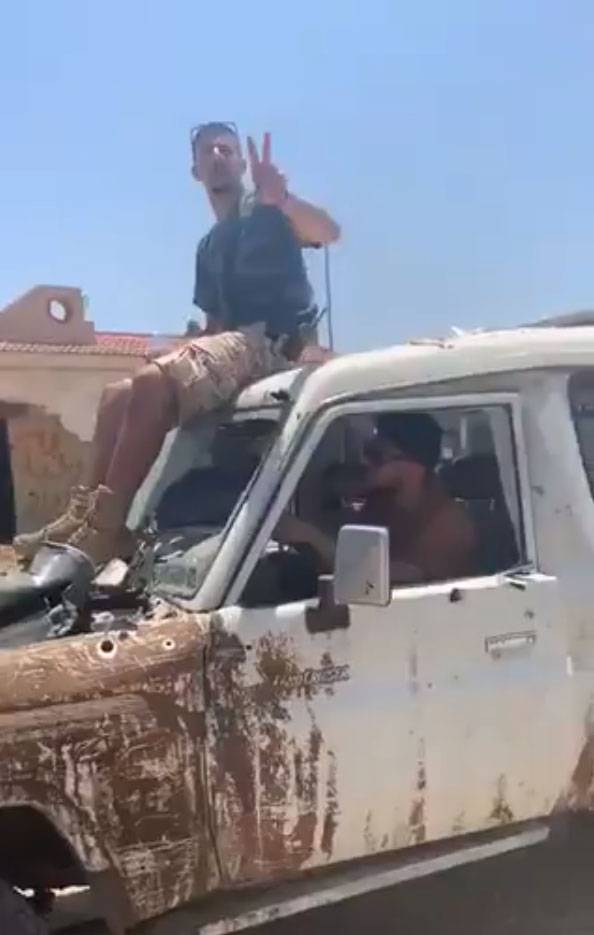 The map shows the distribution of the LNA forces of Marshal Haftar (marked in burgundy brown) and PNS forces (marked in green). The map is published on Gargari's Twitter account.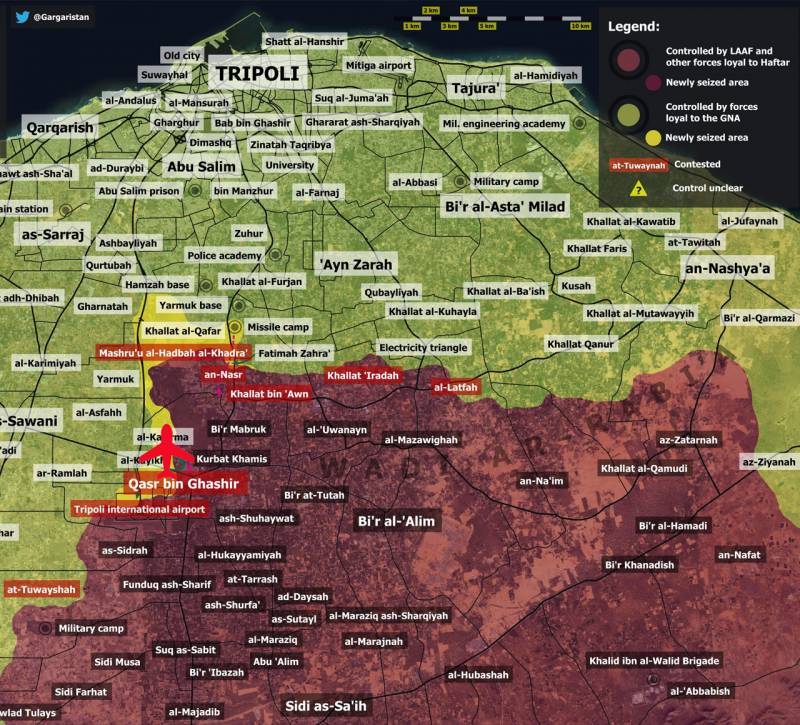 A few videos from the vicinity of Tripoli air harbor from the PNS forces supported by Turkey:
After days of clashes, Tripoli Airport has been re-taken by the GNA. The airport will serve the true people of Libya.pic.twitter.com/AIzUjqiI3r

- Selami Haktan (Eng) (@slmhktn_eng) June 3, 2020
Libya Ordusu, Trablus Havalimanı yakınlarında Darbecilere ait 1 adet Zırhlı Araç ele geçirdi.#libya #gna #umh #hafter # türkiye pic.twitter.com/O8dGAfqRrR

- Subay (@turk_subayi) June 3, 2020
Shown trophies PNS captured in the airport area. In particular, it refers to the captured armored vehicle of the troops of Khalifa Haftar:
#GNA forces captured a new armored vehicle from #LNA in south #Tripoli forehead. pic.twitter.com/UPNgQItZuT

- KRS - URACOM (@alkaraisili) June 3, 2020
Meanwhile, Middle Eastern media say that Marshal Haftar is in talks with Egyptian authorities on possible assistance. And today it became known that representatives of the PNS are holding talks in Moscow with the leadership of the Russian Foreign Ministry. Earlier, the PNS noted that they arrived in Moscow, because "without Russia it is impossible to resolve the Libyan conflict."