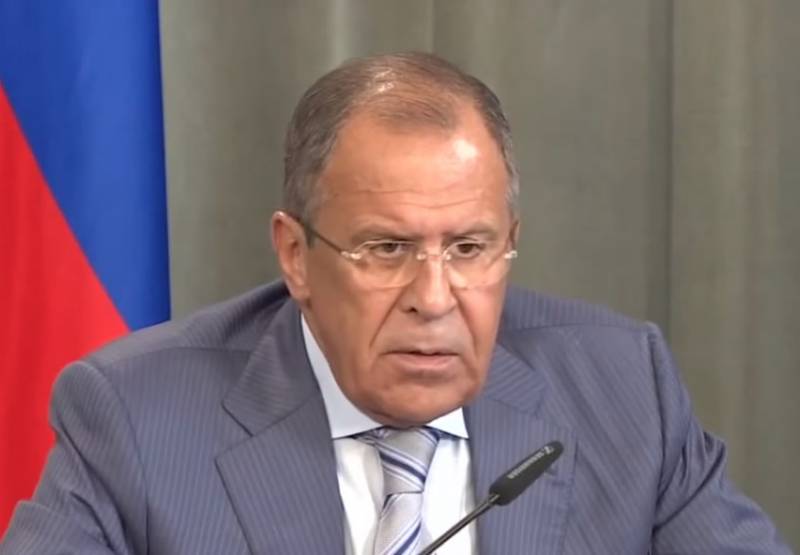 Today in Moscow, a delegation of the Libyan Government of National Accord visited the Ministry of Foreign Affairs of the Russian Federation. The guests discussed with the head of the Russian Foreign Ministry the situation in Libya.
PNS Foreign Minister Mohammed Tahir Siyala leads the Libyan delegation.
Answering a question from journalists, Mr. Siyala said that he had talked with Russian Foreign Minister Sergei Lavrov, as well as with his deputy Mikhail Bogdanov. At this moment, the Libyan minister was leaving the building of the Ministry of Foreign Affairs of the Russian Federation. However, he added that the negotiations have not yet been completed:
We are not done yet.
The building of the Ministry of Foreign Affairs of Russia also left Ahmed Meytig, who holds the post of Deputy Prime Minister in the government of Fayez Saraj. He said that from the Russian side, negotiations will continue Mikhail Bogdanov.
Since Libya has been in dual power for several years, the Government of National Accord controls only part of the country and the capital of the state - Tripoli. The eastern part of Libya is not subordinate to the PNS and is controlled by parliament, which is supported by the Libyan National Army (LNA), led by Marshal Khalifa Haftar. At one time, Haftar also visited Moscow.
Against this background, in Libya itself, among supporters of the PNS, there are those who express dissatisfaction with the visit of representatives of the Sarajah government to Moscow. To this, opponents are answered that "today it is impossible to solve problems in Libya without Russia."
شاهد | عضو المجلس الرئاسي "أحمد امعيتيق" ووزير خارجية حكومة الوفاق "محمد سيالة" يصلان العاصمة اللروسية مسكيامامامامامدمد سيالة " # العدوان_على_طرابلس# ليبيا # طرابلس pic.twitter.com/ZvCOZMFtIX

- قناة فبراير (@FebruaryChannel) June 3, 2020