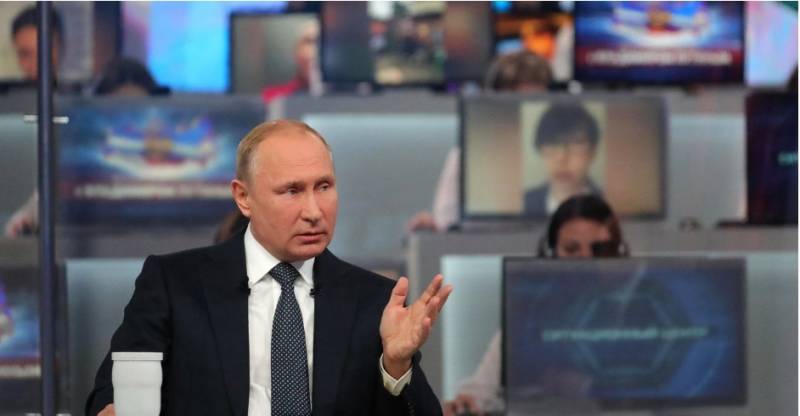 After not tomorrow
It is hardly worth asserting now that the domestic economy is in ruins. The plants and factories among those that generally remained in the country seem to be working, pumping oil and gas, nobody is slowing down construction. Even the curbs in the capital did not stop changing. Here with tourism and small business really seams. And when cafes and restaurants open, there is no guarantee that someone will make them happy with their visit. The public is frightened as if tomorrow is a war.
All material support, direct, which should come from the same direct directions from above, in practice turns into some kind of miserable handouts. When you read peppy reports from regions, for example, from the Orenburg region that 6 entrepreneurs there received budget subsidies of 330 million rubles, you don't know whether to cry or laugh.
You just count: for each, an average of 55 thousand rubles. These are two, just two acceptable monthly salaries of ordinary employees! It seems that they scattered everyone a little so as not to offend anyone. In March-April, someone and somewhere, as you know, really credited for the issuance of salaries. And it seems to be even at a zero rate.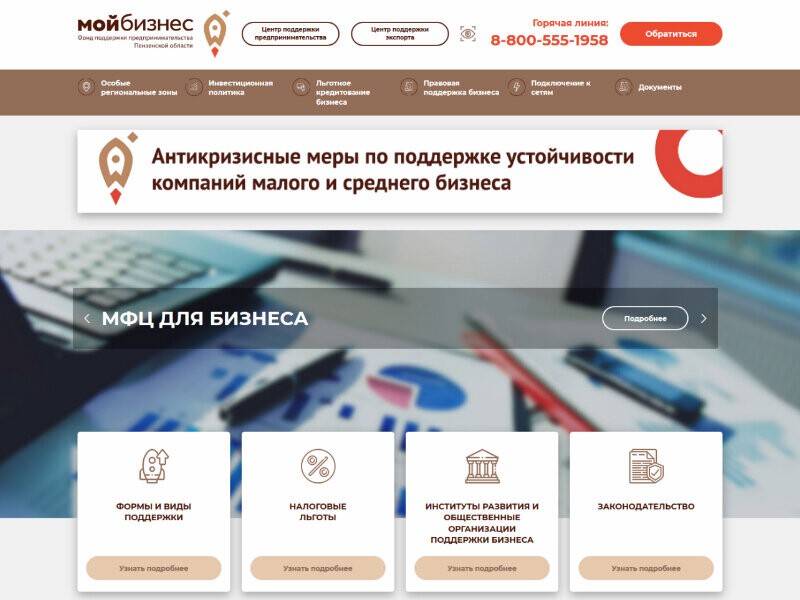 In a rich (still!) Capital, in contrast to the Orenburg region, completely different figures appear on this part. So, almost officialdom, "Evening Moscow", brings to readers:
"The size of the subsidy for leasing payments should not exceed 100 million rubles per year. The maximum amount of the subsidy for the reimbursement of part of the cost of paying interest on loans is 200 million rubles a year. "
This is only interest, you can imagine how much can go on loans. And to whom ... But the author, with all his wide connections in the traditional real business, did not succeed even in Moscow and the region to find at least one entrepreneur who could get such a loan. At crazy interest - as much as you want, but here is something not enough for those who wish.
Of course, the regional authorities, as usual, do not have money, but if you help like that, while also trying to rip off the entrepreneurs as sticky, they will definitely not be any more. However, in Moscow, if one of the closest associates gets his share at 2 percent, then most likely he will not be spreading about it. However, the metropolitan biased press will almost certainly do this for him.
At the same time, various kinds of loyal business associations, starting with the RF CCI and the Russian Union of Industrialists and Entrepreneurs and ending with Delovaya Rossiya, Opora Rossii, and even the Association of Small and Medium Enterprises (SMEs), all this does not interfere with beautiful reporting to the top. Again, on the implementation of certain programs of support, assistance and soft loans.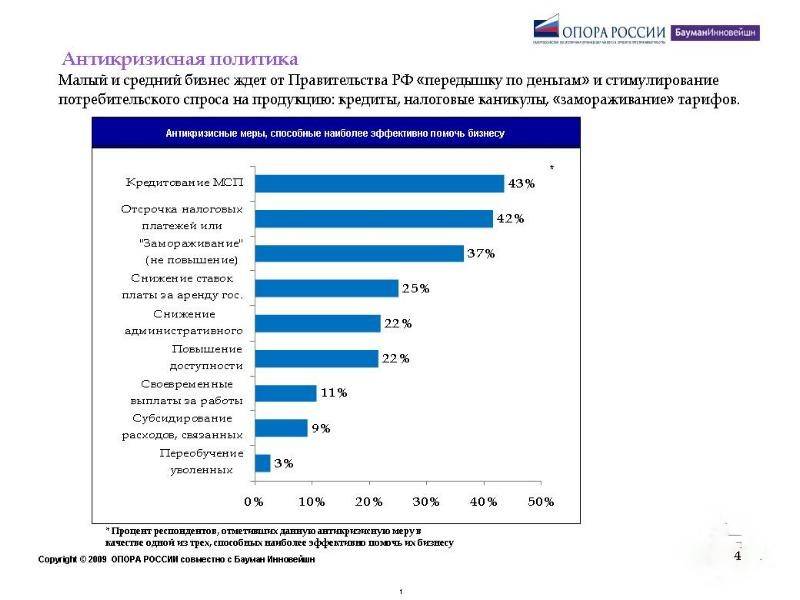 But how could it be otherwise, these oligarchs in miniature painted, everything that was lowered from above, in their own way and even under good commissions. And they reported. Upstairs. In fact, if something happens, then as in light industry - only after the "candle" is launched, sorry, "masked", the factory under the well-known mayor.
However, industry cooperation is somehow working, where enterprises and banks that stay afloat help less successful partners only because they are afraid to lose them. Production and logistics chains will break, sales markets will collapse - here you will involuntarily become the last to share.
I'd like to hope that with an anti-crisis loan at 2% per annum the balance will not be so cruel. It is obviously too early to talk about whether such hopes will be justified. However, many managed to accumulate the first experience of how everything will actually be with salary presidential loans. It is well known that the tsar's decree in Russia is almost no one's decree.
Login and not return
The program, under which banks can lend to business and non-profit structures at 2% per annum, started on June 1. In accordance with it, the volume of loans issued should be more than 248 billion rubles. Not so much, but not enough. At the same time, for the reason, a total of 5,7 billion rubles will be allocated for the compensation of lost income.
What confuses the author so much? And the fact that the figures somehow do not beat, 5,7 billion is less than 2,5 percent of the total. We add them to the agreed 2 percent per annum and get a real rate of no more than 4,5 percent. There are big doubts that someone today, for all our anti-crisis stability, will really take on loans to drowning people under such conditions.
The fact is that, in addition to the need to make at least some profit, the same banks also need to make sure that some of the customers are bankrupt. But bankruptcies, no matter how many you forbid them, will still be there, just in time for when you have to repay soft loans.
It is already known that few prefer to call a 2 percent loan, which the Ministry of Economic Development, which implements the program, prefer to call a loan, few. These are companies from affected sectors and socially oriented NGOs, as well as companies from industries that require support to resume operations.
An extraordinary measure such as writing off the entire loan along with interest is proposed as the main lifebuoy. Provided that the recipient of the loan will be able to retain at least 90% of the staff. If 80% of employees remain in the state, the entrepreneur will have to repay only half of the loan and interest on it.
It has already been stated that the state should pay for such recipients of a soft loan. But how many such enterprises at the moment are generally left in the affected sectors, they are unlikely to be able to say in the Ministry of Economic Development itself. And how much will be left by the time when it will be necessary to report, and this in one case in three months or on December 1, 2020, in the other on April 1, 2021, it seems to make no sense to predict at all.
There is one more nuance in the program. It provides an extremely tight system of control over the level of employment. To this end, the tax service will finally launch a specialized blockchain platform, which tax officials began to develop even when the Federal Tax Service was headed by Mikhail Mishustin (current prime minister). The reporting will be based on data on insurance premiums that entrepreneurs submit to the Pension Fund every month.
Credit always, credit everywhere
In general, the widely announced 2% loan immediately reminded the author of the Soviet lending practice. Then, in the stagnant 70s and 80s, illiquid (but only because of the high price) goods like carpets and jewelry were sold on credit and at two, and even at one and a half percent. Or in installments, when the percentage was carefully hidden in the price.
Apartments in ZhSK, where it was still very difficult to get, were generally credited at 0,25% per annum. And at the same time, even at the Gaidar fracture with shock therapy in the form of a jump in prices, it never occurred to anyone to index their price.
By the way, the first installment in those years was not as heavy as it is now. Usually this was 40 percent of the total cost - at the level of 10-12 thousand Soviet rubles, and taking into account the trade union assistance and mutual assistance cash desk, the employee himself sometimes left 25-30 percent, or even less.
But the modern mortgage, almost anyone who received it, considers it not a gift of fate, but a bondage. Comparing it either with a noose around his neck, or with a financial trap abruptly "MMM". As a rule, one thing saves from the complete disappointment of victims of a mortgage: getting the long-awaited square meters. Which, in fact, can be lost at any time. Clear business, for debts.
And the first bell that for the notorious 2% will have to answer citizens, as usual, has already sounded. Sberbank, which is now in full swing reporting about the beginning of soft loans, for example, in Stavropol and in the same Orenburg region, much earlier began to withdraw its percentage, so far only one, for simple transfers from card to card.
From the office of German Gref, depositors are already threatened that they will have to pay even for transfers between their cards. Pensioners, who diligently cherish what they manage to put on a special Mir card, with slightly higher percentages, will now have to think a lot before dealing freely with their hard-earned money. Just because a couple of thousand gifts to grandchildren can not be thrown back to where it is more convenient.