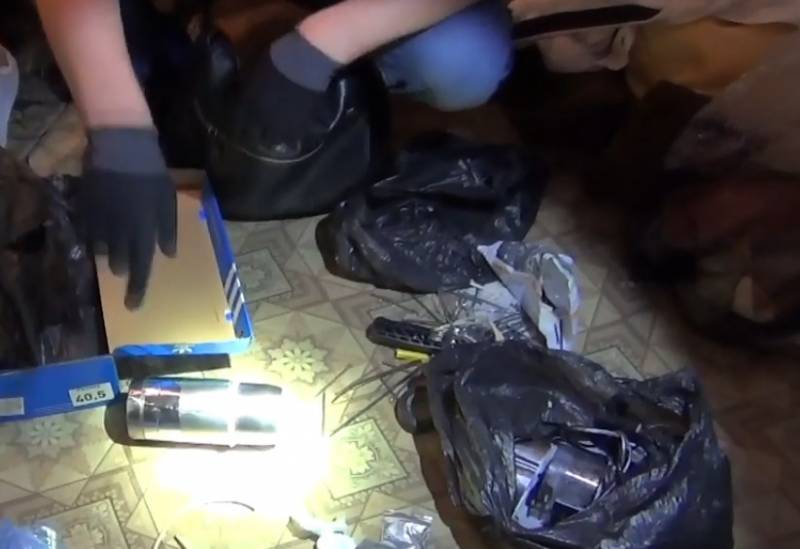 In the Chuvash Republic, a cache was discovered where artisanal explosive devices were located. The investigation found that they were intended to carry out terrorist acts.
This was reported by the press service of the Investigative Committee of the Russian Federation for the Chuvash Republic.
As a result of operational actions, the employees of the Federal Security Service of the Chuvash Republic identified a cache containing several improvised explosive devices. Found bombs managed to defuse. The RF IC in the Chuvash Republic opened a criminal case on charges of unknown persons with the preparation of terrorist acts.
The group formed for the investigation, which includes employees of the FSB and internal affairs agencies, conducts investigative actions at the scene of the incident. Law enforcement authorities seized items from the discovered cache that could help solve the crime. Interrogations of witnesses are also carried out, as well as other investigative actions aimed at investigating the case.
To clarify all the circumstances, the necessary examinations were appointed. All measures are being taken to identify those involved in the planning of the attack.
For some time, law enforcement officers blocked the road leading from Novocheboksarsk towards the village of Atlashevo.