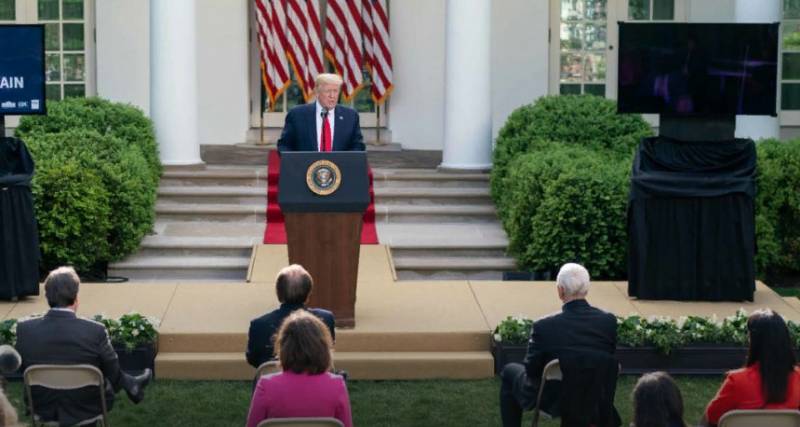 US President Donald Trump, who, according to the US press, was forced to spend about a day in a special bunker, went to a briefing in front of the White House. His speech was dedicated to riots in the country related to police actions in Minneapolis.
Recall that a few days ago a police officer killed a black George Floyd. After that, riots broke out in the United States in dozens of cities - from Washington to Los Angeles. Police began using special equipment, including tear gas. The U.S. National Guard was introduced into the streets. Curfews have been announced in a number of cities.
According to President Trump, what is happening in the United States these days is "internal terrorism." The US President said that if local authorities do not cope with the riots and pacify the crowd, he will decide on the involvement of the army.
Trump:
If in a city or state the authorities evade taking the necessary measures to protect the lives of people and their safety, then I will make such decisions myself up to the introduction of the army. I will solve this problem for them. And I will do it very quickly.
Statements by Donald Trump were received with hostility by representatives of the Democratic Party, announcing that the president actually called the "terrorists" thousands of Americans who came out to protest. This in itself suggests that the American Democrats are ready to take advantage of the unrest in the States in their own interests. There is an opinion that all these riots can not do without financial support from the political opponents of Trump. But there is no direct evidence of this thesis.
A few videos from the USA: