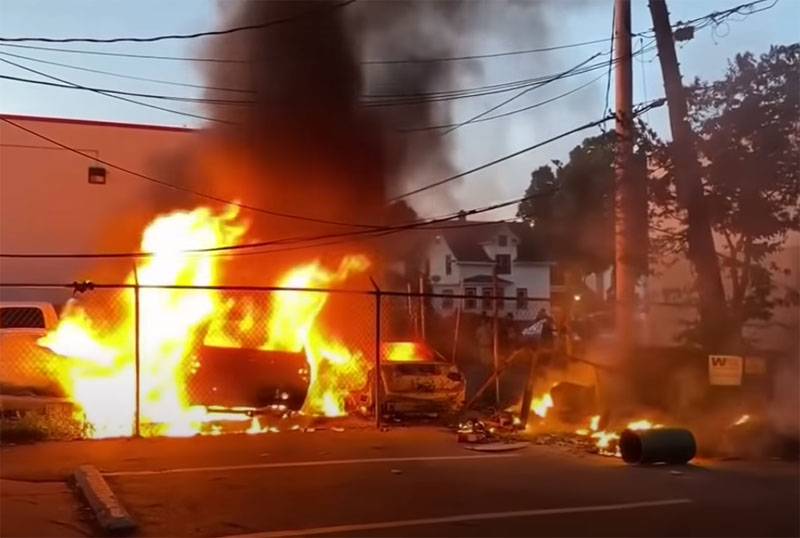 "This is something that none of us have ever seen in our lives." This is how an eyewitness reacts to the burning building of the police department of the American Minneapolis. The building is engulfed in flames, the crowd destroys police cars. These frames circled the whole world. Experts and ordinary citizens react both to the actions of the crowd and to how it all began.
The author of "Agitprop" Konstantin Semin also presents his reaction.
Recall that the riots in the United States began after a policeman, clearly exceeding his authority, actually killed an African American. Togo was initially detained for trying to pay a fake check for $ 20. It turns out that a person was killed due to a fake twenty.
Konstantin Semin notes that the death of the African American Floyd in the USA was actually the last straw in the vessel of human patience that was filled to the brim. Quantitative accumulation has led to qualitative changes.
There is a social distance, there are prohibitions from the authorities, there is isolation and quarantine. But there are things of a completely different social degree. This is the hatred of one towards another.
Konstantin Syomin cites a fragment of a record of an "honest blogger" (Russian-speaking), which states that the police in the USA are the standard of philanthropy. The maximum that she (the police) can do in relation to the offender is "wave the handle."
It's a lie "with three zeros," since a thousand people die every year in the US at the hands of the police. As a result, the States are on fire. What lessons should we learn from this. Including this is described in the issue of the Agitprop program: