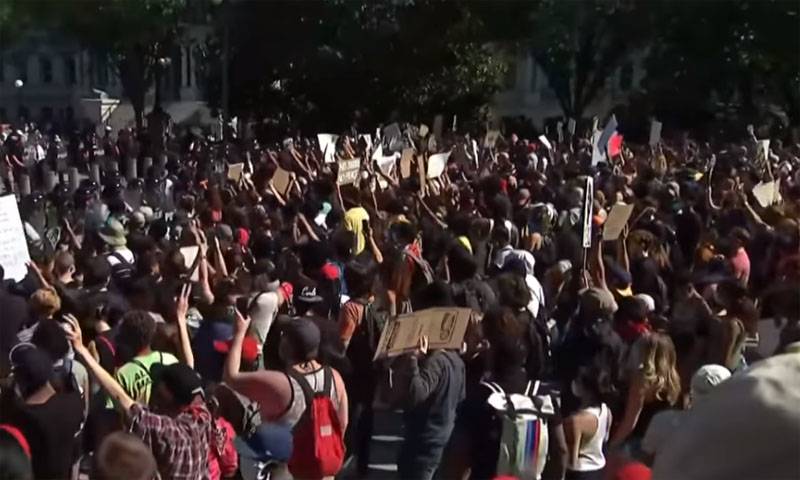 It became known that during the protest and riots in central Washington, a decision was made on additional security measures against the US president. We are talking about protests that are associated with a famous incident in Minneapolis, where a policeman killed a black man for paying a fake check for $ 20.
Protesters call on US authorities to put an end to police lawlessness in America. At the same time, the protest spread to many cities in the United States, including the capital.
The American press reports that the NSA (US National Security Agency) transferred Donald Trump from the White House to a special bunker, the location of which is called "secret".
This decision to transfer the president from his office to shelter is due to the fact that hundreds of protesters shouted threats at him and strove to break into the White House. During the protest, stones and bottles flew towards the White House and its guards.
According to some reports, we are talking about a bunker, which is usually used for the work of the president in the event of terrorist attacks in the United States.
Earlier, Washington City Hall was forced to impose a curfew in the city. The patrol of the National Guard, military equipment were introduced in the capital of the USA.
It is noteworthy that the riots have already reached Canadian cities. So, a protest rally was held in Toronto.