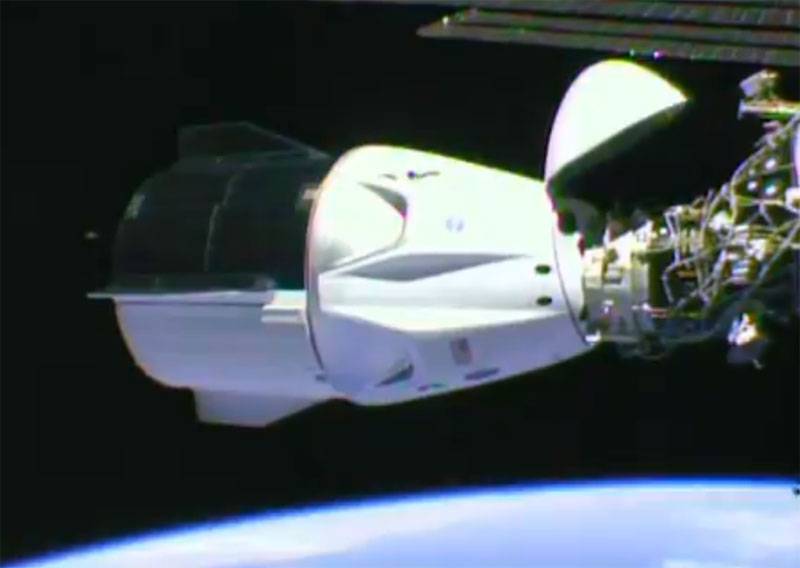 The American company SpaceX reported on the docking of the Crew Dragon spacecraft with the International Space Station. From the message of the company representatives: "The docking is confirmed - the Dragon crew arrived on the ISS." At the same time, the docking procedure was broadcast from the manned spacecraft. The break in such flights (on their own ships) for the United States was 9 years.
During the docking, as reported by NASA, the spacecraft docked to the ISS when it flew over Mongolia.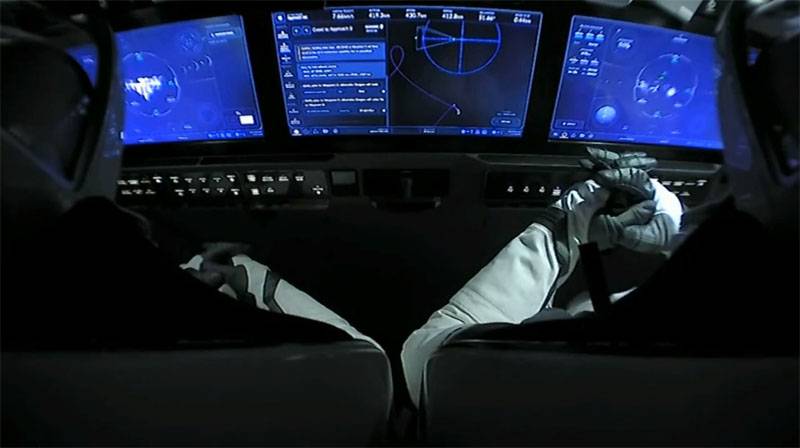 The docking was completed at about 17:30 pm Moscow time.
Dragon ~ 60 meters away from the @space_station pic.twitter.com/5hjJxYyZpl

- SpaceX (@SpaceX) May 2, 2017
Docking confirmed - Crew Dragon has arrived at the @space_station! pic.twitter.com/KiKBpZ8R2H

- SpaceX (@SpaceX) May 2, 2017
At the moment, the American astronaut Chris Cassidy from the ISS is conducting docking tightness checks and parameters in the airlock.
.@AstroBehnken and @Astro_Doug are about an hour away from joining the crew on board the @Space_Station... Watch: https://t.co/bXCGg5kzBB pic.twitter.com/JdTnsqKvB6

- NASA (@NASA) May 2, 2017
This is the first flight of an American manned (with astronauts) spacecraft to the ISS in 9 years. During this time, American astronauts flew on Russian-made spaceships - on Soyuz.