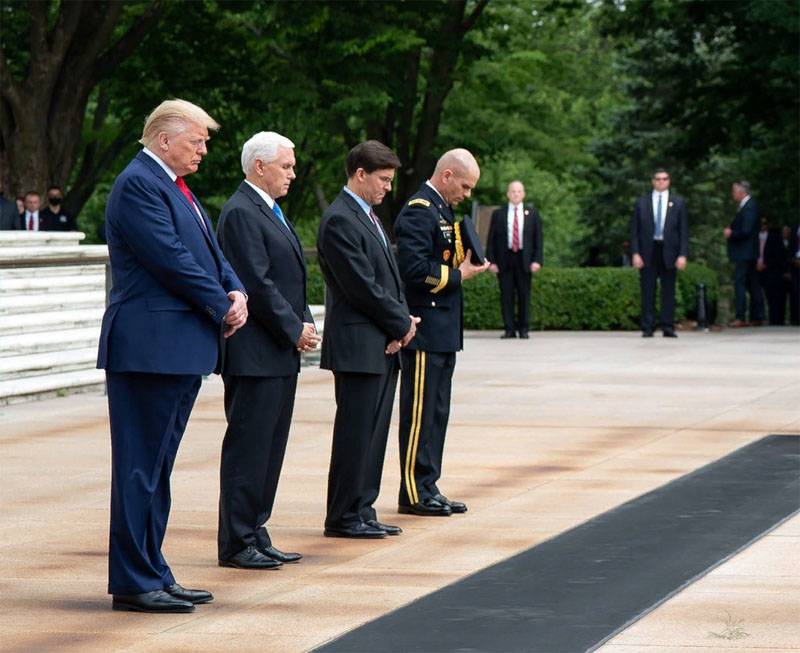 The European press speaks critically to the American president. Reporters and bloggers in the EU are perplexed about Donald Trump's foreign policy. One of the critical exclamations is connected with Russia: "First, he threatens Germany with sanctions for cooperation with Russia on the Nord Stream-2, then declares that the G7 format is outdated and is inoperative without Russia."
We are talking about the situation with the decision of the US president to postpone the G2020 summit. Trump said that the June summit will be postponed until the fall of XNUMX and added that he was going to invite a Russian delegation to it.
During the briefing, the US president said that, in his opinion, the composition of the G7 group today does not reflect the situation and the balance of power in the world.
Trump:
This is a very outdated group of countries. I would invite Russia, South Korea, Australia, India there.
The German newspaper Die Zeit notes that this is a new attempt to attract the Russian Federation to the summit. At the same time, German experts believe that perhaps the meeting with Vladimir Putin is the main goal of Trump.
In Germany, it is noted that "with one hand, Trump imposes sanctions against an energy project related to Russia in Europe, and extends the Kremlin to the other."
Comments by readers of the German media:
What really ... Trump then should invite all countries affected by US sanctions. And Merkel will be there.
And I think that he should organize a G1 summit today. Why does he need other participants?
Yes, he just wants to show himself once again on TV before the elections - with the heads of other states. Pure water election campaign.