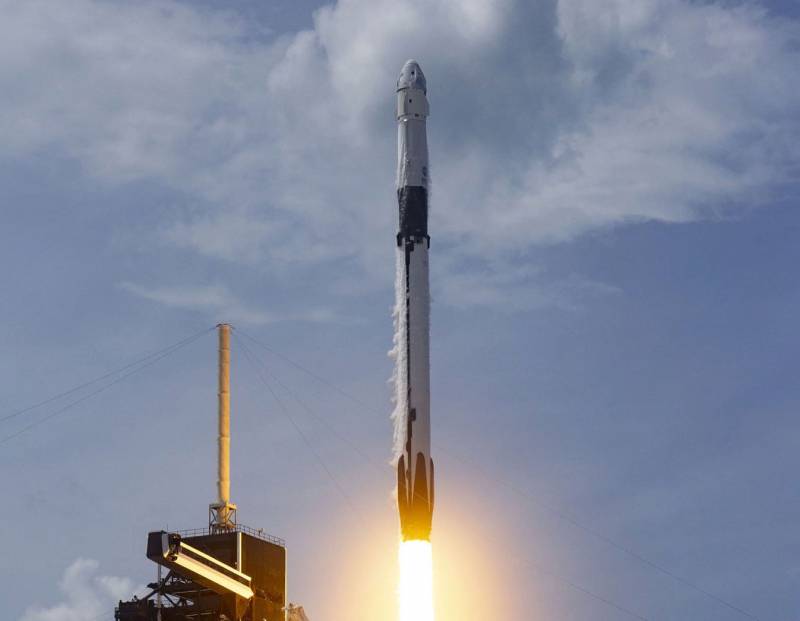 During the briefing, NASA Director James Brydenstein spoke about the prospects for cooperation with Roscosmos. Recall that some time ago it became known about the proposal, which comes from the American aerospace agency. The proposal is related to joint participation in the near-moon mission. The Russian Space Agency said that they are exploring options for such cooperation in order to make a final decision.
According to James Bridenstein, US-Russian cooperation in space research will continue. NASA Director noted that such cooperation will be strong.
At the same time, Brydenstein noted that while he did not have a conversation with the head of Roskosmos Dmitry Rogozin, but he was "familiar with his statements".
NASA Director noted that Rogozin expressed congratulations to the United States on the fact that SpaceX launched the manned spacecraft Crew Dragon to the ISS. The Falcon 9 heavy launch vehicle launched from the 39th launch pad of the Florida Space Center at approximately 22:22 p.m. Moscow time. Initially, the start was scheduled for May 27, but was postponed. On board the Dragon are astronauts Douglas Hurley and Robert Benken. This is the first manned launch in the American space program in the last 9 years.
Elon Musk on Twitter:
Launch Falcon 9 successful! SpaceX Crew Dragon spaceship, along with two astronauts in the calculated orbit, on the way to the international space station! The step successfully sat on a platform in the ocean!
Falcon 9 launches Crew Dragon on its first flight with @NASA astronauts on board! pic.twitter.com/FUd0SSRKud

- SpaceX (@SpaceX) May 30, 2020
The US President congratulated Ilon Mask on the successful launch.
Meanwhile, the United States said that Trump should be especially grateful to Mask, since the launch of Crew Dragon distracts America from the events in Minneapolis.