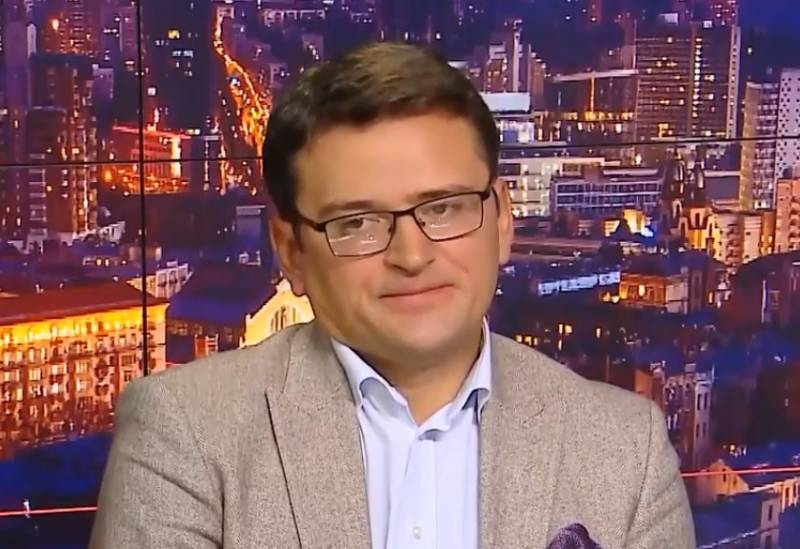 The resumption of Ukrainian control over the borders with Russia will make the functioning of the administrations of the republics of Donbass impossible. Therefore, Kiev will strive to disband them.
This was announced yesterday to the Ukrainian ATR channel by the head of the Ministry of Foreign Affairs of Ukraine Dmitry Kuleba, essentially revealing all the maps of Kiev (although this was understandable without Kuleba's revelations).
The Minister believes that after the "withdrawal of Russian troops", the restoration of "security" in the republics and the establishment of full control of Kiev on the borders with Russia, the "occupying" authorities will have no place in the Donbas:
We will not negotiate with them, respectively, they have no prospects in the settlement system in the future of Donbass.
The official calls the authorities of the DPR and LPR "Occupational administrations", and the establishment of control of Kiev over the entire territory of Donbass under "security".
Of course, such
news
, directly related to Donetsk and Lugansk, were also published by local media. In particular, the article appeared in the publication "News of the Donetsk Republic."
In the comments to the publication, ordinary residents of Donbass spoke. They took the words of the Ukrainian minister without much enthusiasm, not believing that the statements of Kiev will somehow affect the life of the region.
One user briefly assessed the prospects for Ukraine in the Donbass:
To dream is not harmful.
Another believes that the Ukrainian minister was absolutely frank in his words:
Well what are you, the guy says everything honestly. As soon as Ukraine gets control, the purges will be "hoo." The 37th year will seem like a pioneer camp. Question: is it worth negotiating with Kiev?