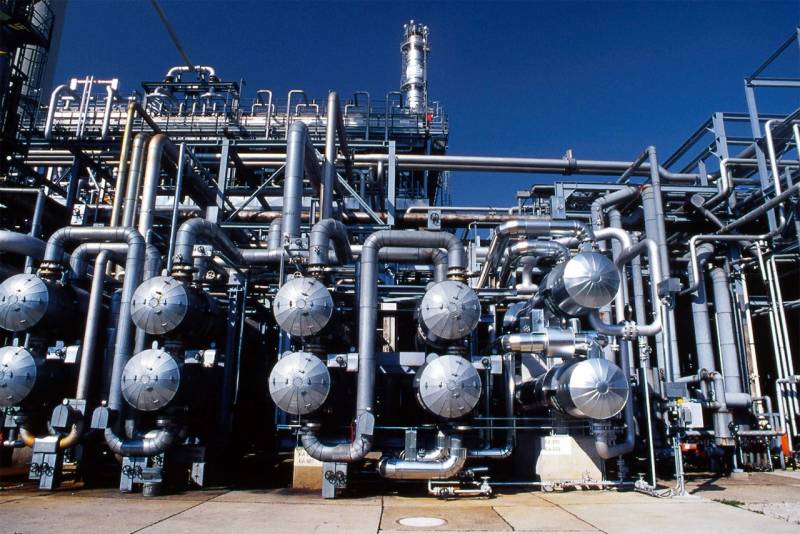 The other day, as reported by Military Review, information came that Russia came out on top in terms of crude oil supplies to China. As a result, Saudi Arabia, the largest oil partner of China for all recent years, was pushed to the second position. At the same time, reaching the first place among oil suppliers for Russia was marked by losses, since China decided to overstock with "black gold" while it had an extremely low price.
It would seem that Russia lost a lot by supplying China with oil at bargain prices. And Saudi Arabia, on the contrary, won with China's partial refusal of its services.
However, it is noted on the world oil market that Russia is replaying Saudi Arabia in the Chinese market and is gaining pluses. The Russian Federation made a big bet on the PRC market, and this rate can ultimately not only offset losses due to oil exports at low prices, but also bring much more substantial dividends.
Recall that the PRC Main Customs Directorate reported a 17,7% increase in purchases of Russian oil in April, while a decrease in Saudi oil purchases by 18% (in annual terms). Purchases from the Russian Federation reached 7,2 million tons.
So what do oil market experts see as positive for Russia regarding reaching the 1st place in oil supplies to China?
The fact is that this happened against the background of the Chinese economy entering a new growth after a long fall due to the pandemic. This suggests that Chinese industry will require more and more energy volumes. Russian suppliers increased oil exports to the Chinese market at precisely the moment when they were "recalculating" the benefits. Accordingly, Saudi suppliers, who were forced to reduce the supply of "black gold" to China, are faced with the fact that a significant segment of their market is occupied.
To return it, Riyadh will either have to go for new unprecedented discounts, which against the background of the current situation in the Saudi economy, is not at all an obvious decision, or wait for such a growth of the Chinese economy, in which, as they say, enough for all suppliers. Experts believe that such a growth could be 9-9,5% in annual terms. But so far these are sky-high figures even for China.
But for Saudi Arabia in relations with China there is a problem that lies primarily in the political plane. The fact is that Riyadh has always been on the side of the United States in making those decisions. These decisions are often against the interests of China. Therefore, the Saudi authorities find themselves in a situation in which it will be doubly difficult to regain the fullness of the Chinese market - precisely because of loyalty to the United States. China is stricterly declaring that it will not accept any pressure, either economic or political. And therefore, Saudi Arabia will have to "maneuver." However, sitting in the US-China confrontation on two chairs at once in Riyadh just will not work.