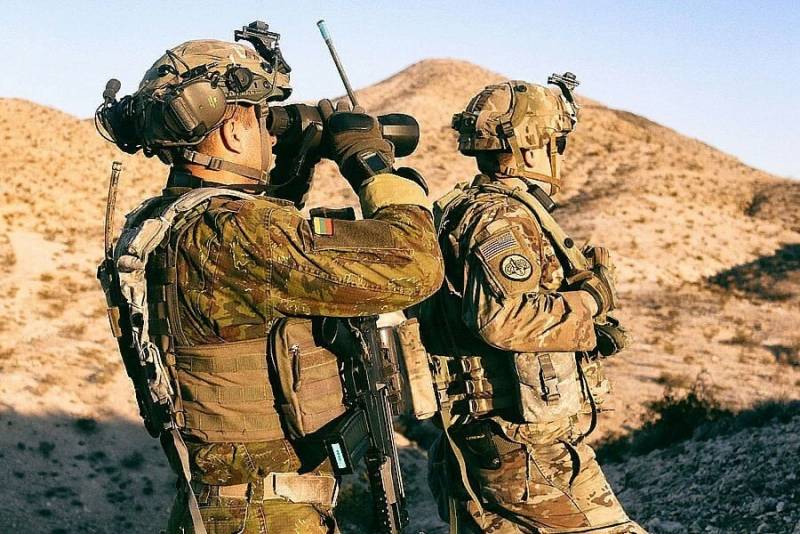 Pictured are Lithuanian and American soldiers
The Lithuanian government decided to allocate funds for the US state of Pennsylvania. This was reported in the Ministry of Defense of Lithuania, citing the reason for sending funds to the United States.
As it turns out, the Lithuanian government decided to make such a "broad gesture" in gratitude to the state of Pennsylvania for the support that it has provided to the Lithuanian armed forces for 27 years. Vilnius sends funds to "fight against coronavirus".
The Ministry of Defense of Lithuania said that the units of the US National Guard, located in the state of Pennsylvania, for many years supported the Lithuanian military, engaged in training and preparation.
From the message of the Lithuanian defense department:
The USA is a strategic partner of Lithuania and the main ally for security in the Baltic region, actively participating in the implementation of security measures in the Baltic countries, strengthening security and stability in the region.
It is noted that the first group of American troops began training Lithuanian soldiers and officers back in 1993.
From the report:
For more than a quarter century, many joint events have been held - from trainings, seminars and meetings, military exercises to joint participation in the international operation in Afghanistan in 2009-2012.
It is noted that members of the National Guard from Pennsylvania regularly participate in exercises in Lithuania and continue to train the Lithuanian military.
The amount of funds that Vilnius sent "to help" Pennsylvania is not reported.