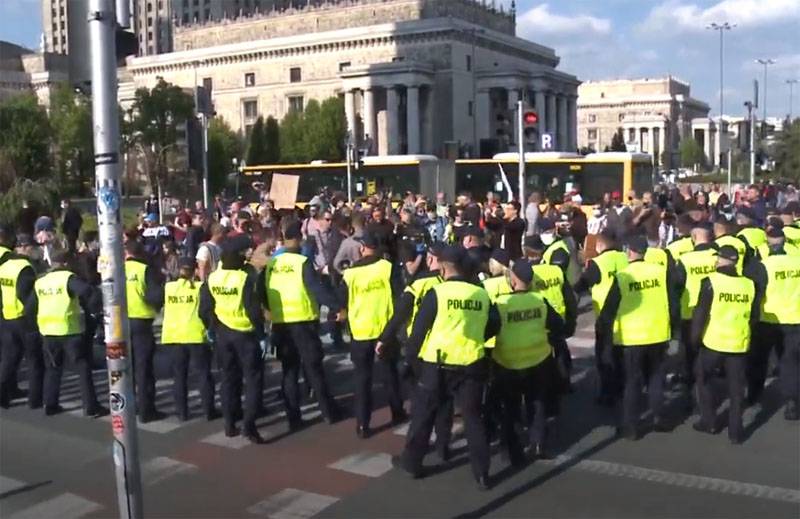 In Europe, the Franco-German initiative is being actively discussed, within the framework of which it is proposed to create a single EU fund to combat the pandemic and overcome the crisis associated with it. The initiative to create such a fund, where the funds of their various countries belonging to the European Union will flock and sent primarily for the most affected countries, was made by French President Emmanuel Macron and German Chancellor Angela Merkel.
Moreover, the initiative is such that the countries that least suffered from the coronavirus "could" invest more in the fund being created.
This idea has already been supported in several countries of the European Union, including the Netherlands and Belgium. Many others, if they have not openly opposed it, have so far taken a wait-and-see pause. But Macron-Merkel initiatives were sharply criticized in Poland.
Thus, the Polish columnist Jerzy Hashchinsky in the publication Rzeczpospolita is outraged that Poland may be among the main contributors to the new fund. The fact is that in terms of the number of infected Poland stands below many other EU countries. Accordingly, Warsaw may be asked to contribute more funds than, for example, the already mentioned Netherlands, where the incidence rate is more than two times higher than the Polish one.
From the material:
We will be one of the largest and perhaps even the largest payer of the European Recovery Fund.
The author notes that many large European countries "made mistakes during the spread of the coronavirus," and states that Poland "wants to finance the negligence of other European countries."
According to Khashchinsky, if they want to see Poland among the donors of the new fund, then in the European Union they "must change their attitude towards Poland."
Among Polish politicians, words of criticism of the approach to forming a new fund are also expressed.