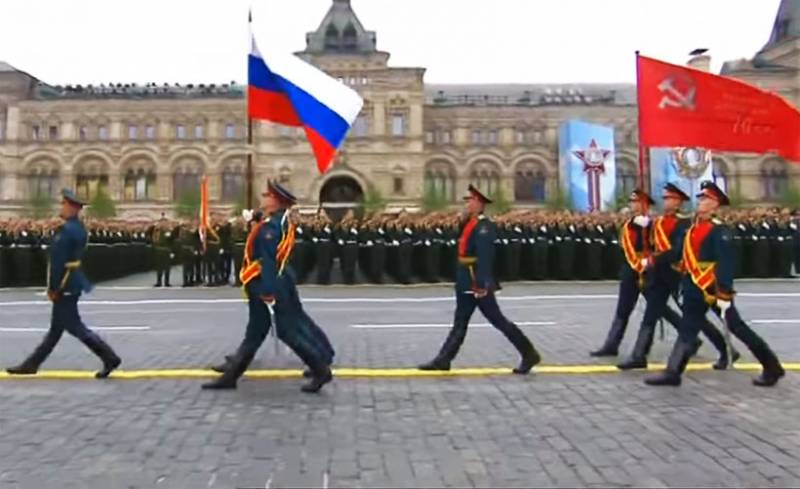 The date of the military parade in honor of the 75th anniversary of Victory in the Great Patriotic War is named. Recall that on May 9 only the air part of the parade took place in connection with the pandemic. Earlier, Vladimir Putin noted that the Victory Parade would certainly be held in the usual format if the situation with coronavirus in the country began to change for the better. Apparently, the authorities believe that the threats of a sanitary-epidemic nature have now become less in comparison with May 9, and therefore the date of the parade is determined.
It is reported that this date will be June 24.
On this day, exactly 75 years ago, the truly legendary Victory Parade was held on Red Square. One of the most striking (despite the black and white chronicle) episodes of that parade are the banners thrown to the Lenin Mausoleum of the banner of defeated Nazi Germany, its units and formations. No less vivid episode - the appearance on the Red Square of the great commanders-winners - in saddles.
Vladimir Putin recalled the parade and noted that it was in this connection that a new date had been chosen for the parade on Red Square.
The president announced his decision as part of the video meeting. The Minister of Defense of Russia Sergey Shoigu also attended.