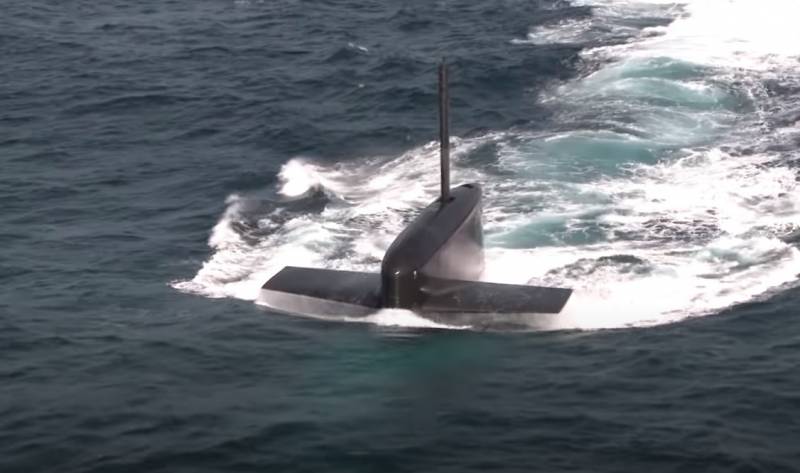 For several decades, a "silent war" has been waged in the oceans, during which the Russians are preparing their pennants for a possible battle. This opinion was voiced by the Polish edition of Defense24.
When on April 28, 2020, Suffren, the first nuclear submarine of the Barracuda type, sailed from the port of Cherbourg for a strange combination of circumstances, there were two Russian surface ships nearby - the Boyky corvette (project 20380 with a displacement of 2 tons) and the Akademik Pashin tanker (project 250 with a displacement of 23130 tons). In France, it was immediately suggested that the Russians came specifically to carry out an espionage mission. Her goal was to collect data on a new generation of French submarines.
At the same time, as Defense24 points out, no one questions the right to stay of Russian surface ships in this area: here, at the mouth of the Seine, there is a natural bay, used by sailors for several hundred years as a waiting place or refuge in the event of severe storms.
According to the publication, the goal of the Russians was to obtain the acoustic and magnetic signature of the Suffren submarine. Although doubts are voiced about the possibility of doing this operation near by all French
fleet
: the intense accompaniment of the submarine by other pennants caused a powerful "noise". However, the Russian Navy could additionally use submarines - for example, such as the "Shark", or miniature submarines.
According to Defense24, the presence of Russian ships near Cherbourg is another evidence of reconnaissance, the data of which can increase the chances of destroying the enemy.
"Barracudas" are an undoubted challenge for the Russian fleet, hence the interest in such units is understandable [...] For if positive reviews are confirmed, then Suffren will not be a beast for the Russians, he will become a hunter for Russian submarines
- concludes the Polish edition.