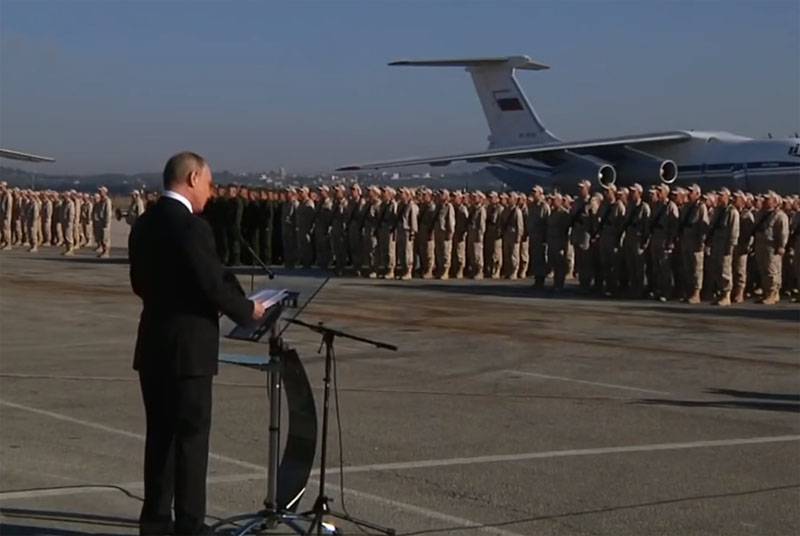 The Middle East media say that the United States is going to put pressure on Russia with the goal of "opening a humanitarian corridor from Iraq to Syria." The Al-Monitor publication says that this corridor is not allowed to be exploited "for improving the humanitarian situation in Syria" decisions adopted by Russia and China in the UN Security Council.
In fact, this is not about a humanitarian corridor at all, but about checkpoints in the north-east of the Syrian Arab Republic that are not controlled by official Damascus. American troops use these checkpoints for their own purposes, engaged in the transfer of military equipment through them. It was through these facilities that the US Army recently introduced a convoy to gain control of Syria's oil fields.
The material says that US Permanent Representative to the UN Kelly Kraft criticized Russia and China "in connection with the obstruction of these forces by humanitarian missions." Since when did militant traffic and military convoys serving illegal oil production in Deir ez-Zor become "humanitarian missions", Ms. Kraft did not report.
Meanwhile, Newsweek has published material by William Courtney and Colin Clark on Russian activities in Syria. Clark and Courtney write that "Putin is unlikely to lean toward the United States for humanitarian reasons in Syria." The authors further declare:
But Putin may be tired of the Syrian campaign. It no longer brings special dividends to Russia. Instead, Russia has financial losses that are exacerbated by low oil prices. Therefore, Putin will seek to reduce costs, reduce the burden.
Why, then, the authors of these "thoughts out loud" did not bother with the financial losses in Syria of the United States of America? After all, oil, which the US openly steals from the Syrian people, has also fallen in price. And therefore, by the same logic, Washington may "get tired of the campaign in Syria" ...
Against such a background, American Special Envoy for Syria James Jeffrey said that the United States "seeks to give Russia the opportunity to take steps forward on the Syrian issue through the United Nations." The original statement. But the US itself does not want to start acting within the UN? Indeed, it is worth recalling that neither the UN Security Council nor the Syrian authorities provided any US mandate to stay in the SAR.