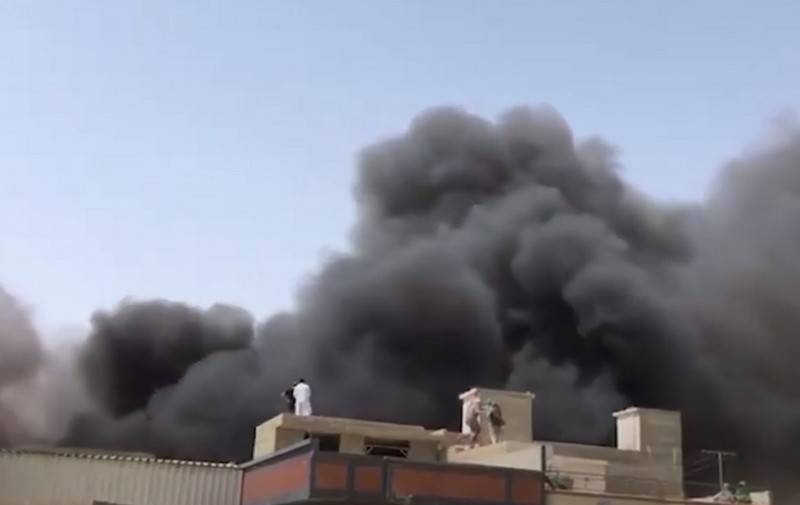 An Airbus A320 passenger plane owned by Pakistan Airlines crashed at Karachi Airport before boarding. The causes of the disaster are not known, Pakistani media reported.
According to preliminary information, 107 people were on board the aircraft, including 8 crew members. The plane crashed into the residential buildings of the city just before landing. No casualties have yet been reported in the city. Military units, police units, fire and rescue services were sent to the scene.
The plane, flying from the city of Lahore to Karachi, crashed a few minutes before landing. The crash occurred in a populated area, as a result a number of houses were damaged. No local casualties reported yet
- said in a statement
Later, the representative of Pakistan International Airlines, Abdul Sattar, confirmed the crash of an aircraft near Karachi Airport. According to him, the Airbus A-320 "carried 90 people." At the moment, the causes of the crash are not known, there are no official reports on the number of deaths on board the aircraft, as well as on the ground.