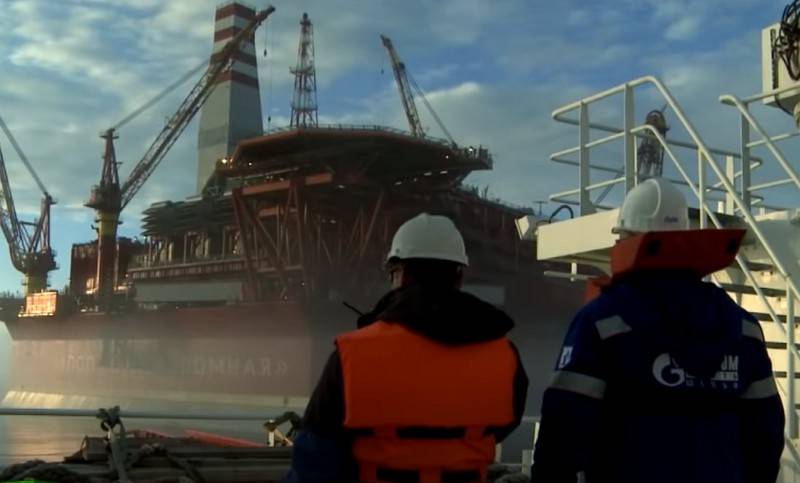 Norway may be left without oil and gas reserves from cross-border deposits if Russia begins to develop them on its part. With such a warning was a member of the Norwegian parliament, Young Georg Dale, writes Dagbladet.
According to the Norwegian politician, on the border of Russia and Norway, north of the ice border, there are cross-border oil and gas deposits located on both sides of the border. Russia issued licenses to its companies for the development of such deposits, while Norway decided to postpone their development until a later time because of a desire to "keep the ice edge." According to Jun Georg Dale, this could lead to Russia simply emptying all its reserves while the Norwegian side makes plans.
(...) there are cross-border oil and gas deposits north of the ice boundary (...) Russians have been given licenses to enable them to develop these deposits. This means that the Russians will be able to pump out oil that is accessible from both the Norwegian and Russian sides, which Norway decided not to touch.
- warn in Oslo.
In turn, the assistant minister of oil and energy, Tony Tiller, said that after ratifying the treaty on the delimitation of maritime spaces in the Barents Sea in 2011, three licenses for the development of fields were issued in the Russian sector, but drilling has not yet begun.
Exploration activities are carried out under these licenses, but exploration drilling has not yet been carried out, which means that no cross-border deposits have been identified
- he explained.
Tiller hopes that if the Russian side nevertheless discovers cross-border deposits, he will not develop them independently, but will use them according to the agreement with Norway on the delimitation of sea spaces.