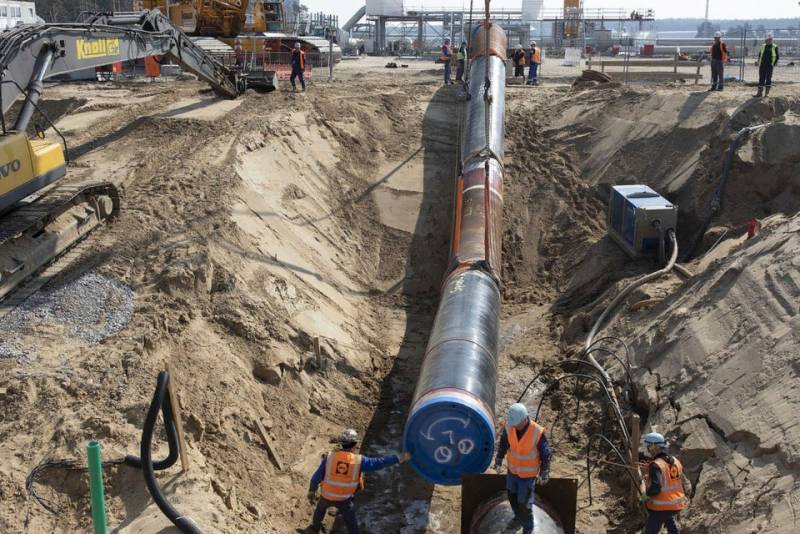 In Europe, a situation is being discussed in which the Nord Stream 2 gas pipeline operator is going to appeal the decision to apply the so-called EU energy directive to the pipeline. This directive imposes restrictions on the use of gas pipelines transporting gas from countries outside the EU - no more than 50% of the pipe volume when filled by a "non-European" supplier. We remind you that in Brussels such a directive is associated with the protection of the principles of competition and transparency.
If no more than 2% (by volume) of Russian gas is pumped through Nord Stream-50 (taking into account the completion of construction), then for Gazprom the project will remain unprofitable for a long time. For well-known reasons, they count on it, those who bring pipelines coming from Russia under all kinds of restrictive measures.
But in this case, it will be difficult for those Western investors who invested in the project. Indeed, for the payback of the project, it is necessary to fill the gas pipeline in full. And where in this case to take gas?
No one has the capacity to fill this gas transportation artery with the "remaining" 50% of the volume during transportation. The same Norway, which is one of the suppliers of gas to the market of the northern EU countries, is financially uninteresting to use gas transmission capacities, to which gas still needs to be delivered in some way.
In such a situation, Europe can punish itself. After all, those "non-Russian" gas pipelines that are mentioned in Brussels - for example, to the South European countries (from the fields of Qatar, Israel, other countries), as a result, fall under the notorious European energy directive "on half gas pipelines". And if they don't get there, then the same Nord Stream-2 will easily succeed in appealing against the decision on the availability of the pipe by only 50% for Russian gas. The "punishment" for Europe will also be that investments in energy projects that promise substantial profits for the Euroeconomy itself will merge into a hole.
This is similar to the construction of a highway, on which it is forbidden to drive those cars of the same brand that go beyond 50% of total auto traffic. That is, a direct blow to the demand for goods, which means - to the interests of the European buyers of energy resources themselves, European citizens.
In other words, the directive on "competitive" pipe filling is least beneficial to European citizens.