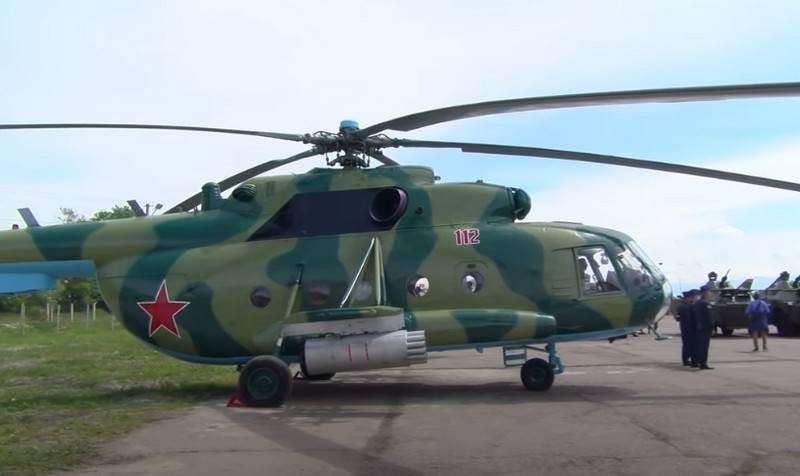 Russia will soon transfer a new batch of weapons to Kyrgyzstan. According to the Center for Analysis of Strategies and Technologies (CAST), the parties are currently discussing the supply of Buk-M1 anti-aircraft missile systems and Mi-8 helicopters from the Russian army.
According to CAST, Russia plans to transfer to Kyrgyzstan, free of charge, two divisions of Buk-M1 air defense systems and Mi-8 helicopters, the number of which is not reported. Helicopters will be delivered in addition to the six Mi-8MT and Mi-8MTV already delivered to Kyrgyzstan.
The transfer of two divisions of Buk-M1 air defense systems and the additional number of Mi-8 helicopters from the presence are discussed. It is obvious that in the coming years Russia will completely dominate in the field of military-technical assistance to Kyrgyzstan
- says the CAST document.
Recall that Russia and Kyrgyzstan in 2012 concluded an agreement on the supply of arms from the presence of the Russian army in the amount of approximately $ 200 million. All deliveries are paid by the Russian side. In addition, the Russian Ministry of Defense and the military department of Kyrgyzstan concluded an agreement on the training of Kyrgyz officers in Russian military institutions. Since 2000, 400 officers and 700 cadets have been trained at military universities, 40 senior officers have taken courses at the Military Academy of the General Staff of the RF Armed Forces.
As noted, to date, Russia has supplied Kyrgyzstan with $ 126 million worth of military equipment. Among the transferred: two An-26 military transport aircraft, four Mi-24V combat helicopters and six Mi-8MTV and Mi-8MT, two divisions of the upgraded S-125 Pechora-2M air defense systems, up to fifty modernized BTR-70Ms, modernized BRDM -2, various vehicles, communications, small arms and light weapons and ammunition.