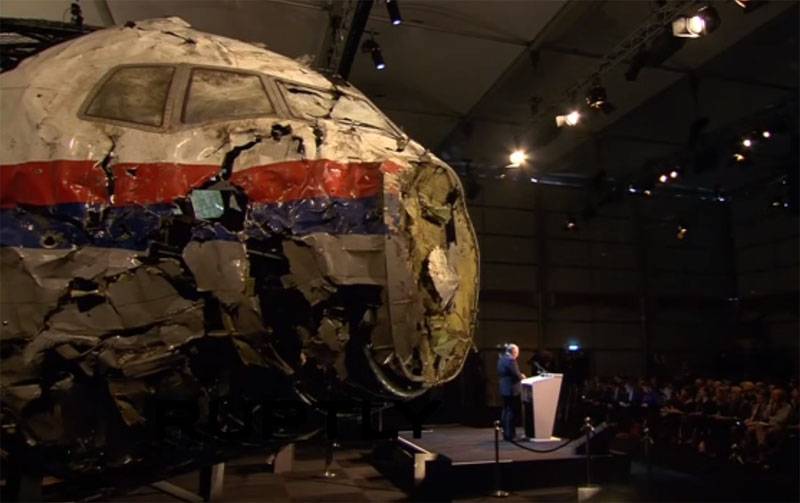 Deputy Minister of Foreign Affairs of Ukraine Yevgeny Yenin spoke out about a criminal case involving the Malaysian Boeing MH17.
Enin made his remarks about this case in an interview with Radio Liberty.
According to the Ukrainian official, "the ring around Russia is shrinking." Yenin said that he and his colleagues "see this in the case of the downed liner."
According to Mr. Enin, the process of striking a passenger airliner will drag on for several years, since "such processes have never been quick" and "speed should not harm their quality".
Yenin believes that the list of 4 defendants, which had previously been submitted by the Dutch prosecutor's office, "will not be final."
The Deputy Minister of Foreign Affairs of Ukraine said that in Kiev they count on the fact that "ultimately, the highest military-political leadership of the Russian Federation will also appear before the court."
When Yenin was asked how long this could happen and when the court in the Netherlands made its final decision, a Kiev official said:
Probably in a few years.
According to Enin, the goal of the Ukrainian leadership today is to "bring the Russian Federation to justice for violations of international law." At the same time, in his interview, Yenin also mentioned Crimea, saying that "the Russian authorities should be responsible for the annexation."
But the fact that the Ukrainian authorities must answer for the unconstitutional coup, for the deaths of Ukrainian citizens on the Maidan in Kiev, in the House of Trade Unions in Odessa, for the provocation with the Malaysian Boeing and the outbreak of civil war in the Donbass, Mr. Yenin mention why- I forgot it.