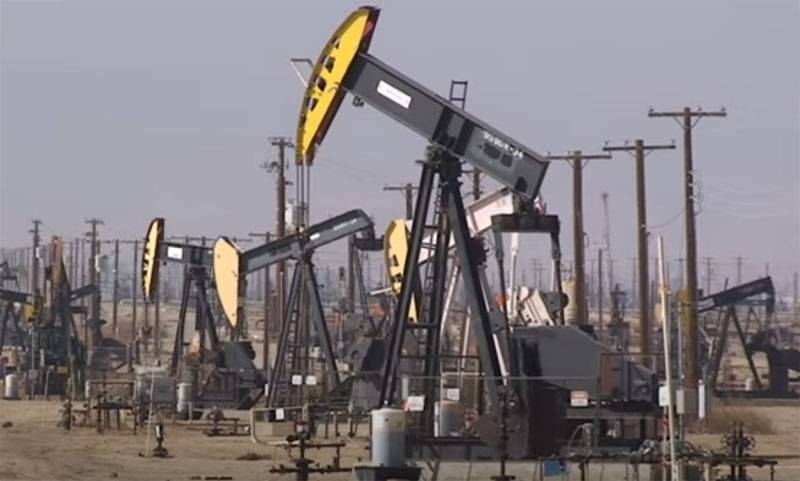 Reducing US oil production was not originally part of Donald Trump's plans. However, the situation in the world has led the United States for the first time in the newest
stories
I had to go not only to negotiations with other major oil producing countries, but also to join the deal to reduce oil production.
Julian Lee in Bloomberg writes:
US oil producers have gone down a lot more than you think. (...) This means that the US actually has to work together with Saudi Arabia, Russia and other large oil producers to help balance supply and demand in the oil market - even if it wasn't exactly what President Donald Trump had originally hoped for.
It is noted that now there are even fewer drilling rigs in the United States than it was in the wake of the 2014–2016 crisis, when the "shales" declared their bankruptcy one by one.
Julian Lee writes in his article that Trump, of course, would like the main volumes of the reduction in the production of "black gold" to fall on other players - Saudi Arabia, Russia - but "the world market makes sure that each country parties to the new OPEC + agreement fully complied with its obligations. "
Meanwhile, reports are coming from Saudi Arabia that Riyadh intends to implement a food security program. Against the backdrop of the crisis, the kingdom authorities were preoccupied with the need to accumulate sufficient food reserves. To ensure food security, the possibility of deepening cooperation with India is being considered.
Ambassador of India to Saudi Arabia:
India today largely depends on the supply of Saudi oil, and Saudi Arabia considers India as the main element of its food security. The Kingdom has determined that India is the best option for the supply of rice, red meat, sugar, spices, and milk powder. 75 percent of Basmati rice consumed is imported by Saudi Arabia from India.
Against this background, it became known that the company Saudi company SALIC, specializing in investments in agriculture and specifically the livestock sector (it belongs to the state Investment Fund of Saudi Arabia), is already acquiring shares in Indian companies in the agricultural sector. So, invested in a rice company LT. Negotiations are underway to purchase a stake in India's Allana Foods.
Today, Saudi Arabia is India's fourth largest trading partner. The total turnover is $ 34 billion. At the same time, $ 24 billion is India's total imports of Saudi crude oil. And these huge volumes of oil satisfy the volume of the Indian economy so far by only 18 percent.