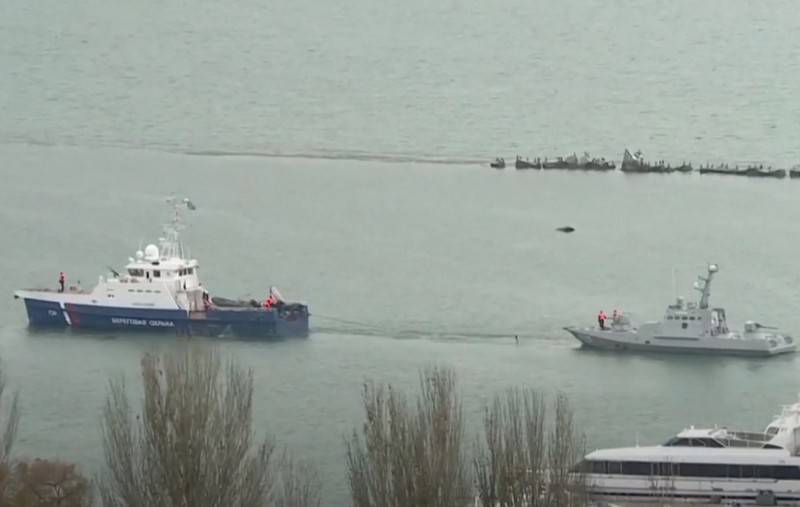 The incident in the Kerch Strait in November 2018, when Russian border guards detained two combat boats and a Navy tugboat, occurred due to the fault of Ukraine, a conclusion was reached at the Kiev Scientific Research Institute of Forensics under the Ministry of Justice of Ukraine. It is reported by "Strana.ua".
According to experts, the incident led to a violation by the Ukrainian side of a number of standards and the procedure for the execution of documents of combat control.
Ships were sent by the commander of the Naval Command and the head of the Navy without receiving a directive, order, or combat order from the high headquarters. In addition, the order of execution of combat control documents was also violated. (...) the direction of warships in the Kerch Strait was agreed not in the order of the general strategy, but by a certain volitional act of the military leadership
- says the report.
It is noted that the campaign of the ships was undertaken after the "oral instructions" of the Supreme Commander of the Armed Forces, President Petro Poroshenko, who gave it at a meeting of the NSDC. The order to send the ships was perceived by the command of the Navy as an order and led to "grave consequences".
The instructions of the Supreme Commander of the Armed Forces of Ukraine, the President of Ukraine ... led to grave consequences, namely the captivity of the military and putting the ships in a state of fire
- indicated in the document.
In addition, the command of the Ukrainian Navy is blamed on the lack of assessment of the actions of the Russian side and the weakening of Ukraine's defense in the Black Sea direction. That is, sending ships to the Sea of ​​Azov, the command did not take into account that Russian border guards could detain them due to violations, and relocation would weaken the defense capability of Ukraine in the Black Sea.
Any foreign state that had territorial claims against Ukraine could gain advantages in offensive actions against Ukraine
- experts said.
The examination was carried out as part of one of the criminal cases opened against Petro Poroshenko.