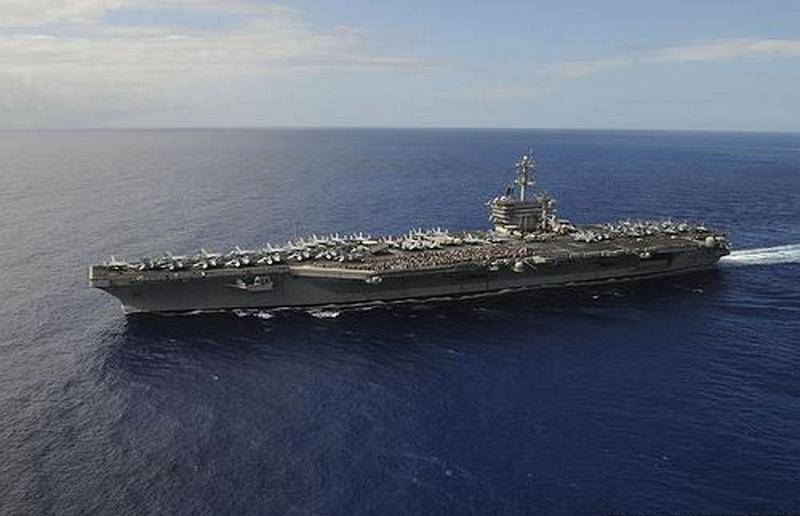 A new outbreak of coronavirus infection has been recorded on board the USS Theodore Roosevelt CVN-71 US nuclear carrier. Part of the team was again evacuated from the ship, according to the Navy command.
Repeated testing for coronavirus among sailors who previously showed a negative test result revealed a disease in five crew members of the aircraft carrier who were allowed to return aboard the ship. All five with the symptoms of the disease, as well as another 18 sailors in contact with the infected, were immediately removed from the aircraft carrier and sent for treatment and quarantine.
As the official representative of the US Navy, Captain Myers Vazquez, all patients had previously undergone a coronavirus test and showed a negative result, they had no signs of infection.
According to official data released by the US Navy, during the outbreak of the coronavirus on board the aircraft carrier Theodore Roosevelt in late March 2020, a total of 1155 sailors out of 4,8 thousand crew members were infected. On April 23, it became known that 100% of the crew passed tests for coronavirus.
Today, "Theodore Roosevelt" continues to be located at the naval base of the island of Guam. Most of the team, which showed a negative result for infection, returned to the ship and it was among them that new infected were found. Currently, disinfection of the aircraft carrier continues, about 92% of the ship has already been processed.
Note that the aircraft carrier USS Theodore Roosevelt CVN-71 ("Theodore Roosevelt") was the first ship from the US Navy with a massive crew disease coronavirus. Despite the outbreak, the Navy command left the aircraft carrier on "alert duty".