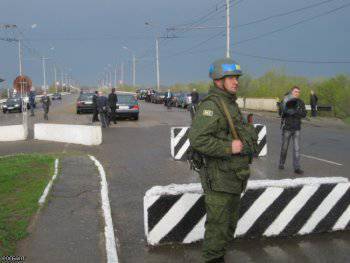 Russia is not interested in Transnistria as in the territory to accommodate its armed forces, the peacekeeping contingent of the Russian Federation only saves the region from bloodshed. About this in an interview with the newspaper "Kommersant" said the Deputy Minister of Foreign Affairs of the Russian Federation Grigory Karasin.
"Our military did not come here. During the collapse of the USSR, the Soviet armed forces were here, whose presence saved the region from bloodshed. And it continues to save. The main thing is that the people of Transnistria believe the Russian military and consider their presence here as an important condition for a quiet and comfortable life. Brought From the outside, theoretical studies on the fact that Russia wants to have its own outpost here are artificial. We have no interest in this. We want the Transnistrian problem to be resolved thinly, "said Karasin.
In 1992, during the conflict between the self-proclaimed Transnistrian Moldavian Republic (PMR) and Moldova, the latter's troops broke into Bender. During the fighting, soldiers of the 14th Army were killed, as volunteers who fought for the independence of Transnistria. They managed to repulse the attack of the Moldovan army and police after the Russians entered the battle
Tanks
and air defense systems. The operation was led by General Alexander Lebed. Almost a month after the fighting in Bendery in Moscow, an agreement was signed that actually froze the conflict and allowed Russian peacekeepers to enter the battle zone.