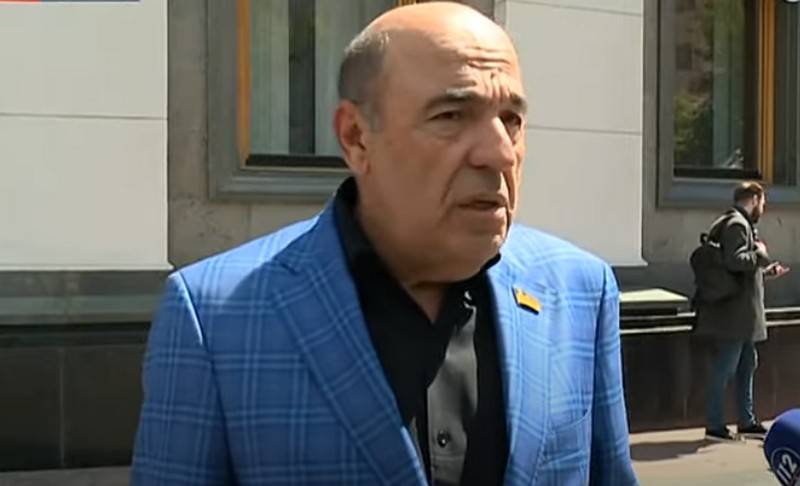 The International Monetary Fund again tricked Ukraine by changing the rules for granting loans on the go. A co-chair of the Opposition Platform - For Life faction in the Verkhovna Rada Vadim Rabinovich made a corresponding statement on NewsOne.
According to the deputy, the IMF has once again changed the rules for granting a loan to Ukraine, thereby forcing Kiev to take a loan, which is only enough to pay interest on previously taken loans, while forcing it to pass laws that bring profit to the fund, and not to Ukraine.
We were fooled once again (...) The stand-by loan, which we have now come up with, is generally a loan, not aimed at development. Under the new program, they will only give us money to pay interest that we owe them. That is, they will give us money so that we immediately give them that money
- said Rabinovich.
He admitted that the President of Ukraine Zelensky, along with his party in power, "Servant of the people" is "no better than Poroshenko" and is in ruin for the country. Rabinovich called the new laws adopted by the Verkhovna Rada to get an IMF loan "willingness to bend down" just to get money.
Recall that the IMF previously put forward to Ukraine the requirements necessary to obtain another loan. The main among them were the opening of the land market, i.e. permission to sell agricultural land and the banking law prohibiting the return of banks to their former owners, even through a court of law. Kiev fulfilled both requirements.
According to Ukrainian experts and political scientists, Ukraine is beginning to lose its sovereignty, transferring control over the most important areas of activity, including banking. The same situation has developed in Latin America and Africa, where states have no control over banks.