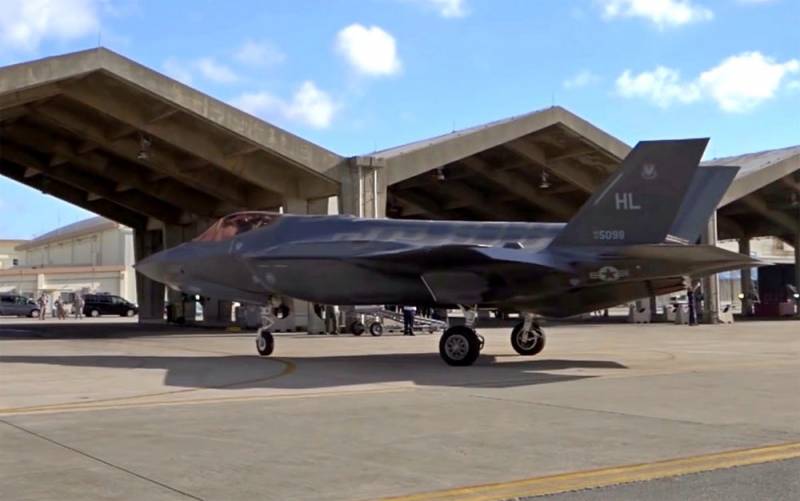 The operational center of the Polish Ministry of Defense confirms the information published in the Polish media about the transfer by Warsaw of the first advance payment under the F-35 fighter acquisition program.
Deputy Minister of Defense of Poland Wojciech Skurkiewicz:
The budget that is planned for the implementation of the project of our participation in the fifth generation F-35 fighter program for 2020 is PLN 1,952 (about $ 460 million). This is about 11% of the total contract value.
It turns out that the full amount of the contract for Poland is about $ 4,18 billion.
Also, the Ministry of Defense of Poland confirms the transfer of the United States of about $ 500 million under a contract to modernize the country's air defense system. The total amount in this case is $ 4,6 billion.
Polish Ministry of Defense:
The American side received the initial payment in accordance with the FMS procedure necessary to begin the implementation of the contract for the purchase of F-35 aircraft for our Air Force. We cannot provide any other information at the moment, since the parameters of the contract are protected by privacy law.
The only thing the military department notes is that we are talking about a contract for the purchase of F-35A fighters for the Polish Air Force with the latest software versions. At the same time, deliveries of the F-35 to Poland have not yet begun.
Earlier materials appeared in the Polish press about the readiness of Warsaw to acquire 41 F-35 fighter jets. If so, then one such American aircraft will cost the Polish side $ 102 million.
Full payment under the contract is planned until 2030.
I must say that a few months ago in Poland they tried to talk about whether they needed such an expensive contract. Now it becomes clear that the Polish elites in the end simply complied with the directive of those who resolve political issues in this country.