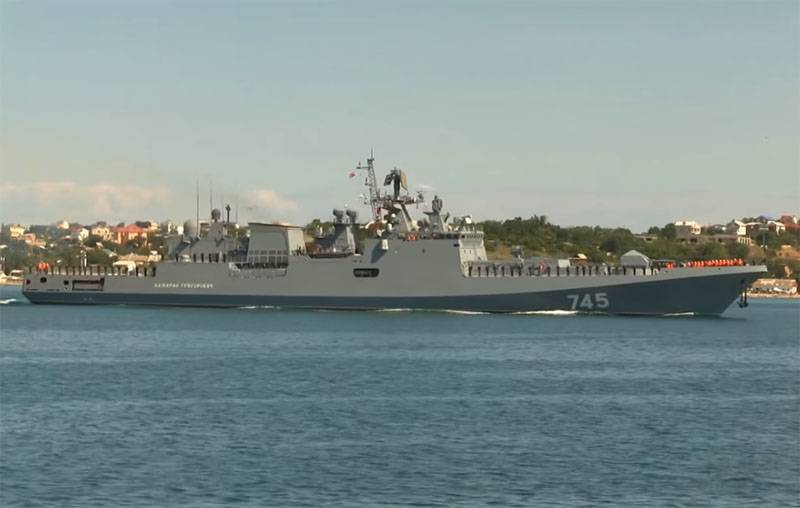 Today, their professional holiday is celebrated by sailors of the Black Sea
fleet
Of Russia. Officially, this holiday appeared in the military calendar of modern Russia on the basis of order No. 253 of July 15, 1996, signed by the Commander-in-Chief of the Russian Navy.
The holiday itself has a much deeper
history
. And it is connected with a truly remarkable historical event for Russia - the annexation of Crimea to the Russian Empire in 1783. The decree on the creation of a fleet of warships on the Black Sea was signed by Empress All-Russian Catherine II.
The date of May 13 refers to the events of 1783, when a squadron of five frigates and eight other ships (ships) entered the Akhtiar bay. These were the ships of the then-existing Azov Flotilla of Vice Admiral F. Klokochev.
In fact, the Black Sea Fleet received its new birth in 2014 - during the events of the Russian (Crimean) spring. Indeed, then, to be honest, an option was already being considered for the Russian Black Sea Fleet to leave Sevastopol with the subsequent operation of the only military base on the Black Sea - Novorossiysk. Overseas partners of Ukraine have already drawn up plans for deploying their warships in Crimea and creating NATO infrastructure.
However, history has put everything in its place. Sevastopol and the entire Crimean peninsula returned to Russia on the basis of popular will. And the shameful surrender of the city by the then Ukrainian politicians was not destined to take place.
That's why the St. Andrew's flag flies today over the ships both at the Novorossiysk Naval Base and in Sevastopol.
Congratulations to the Black Sea sailors, veterans of the Black Sea Fleet of Russia and the USSR on the holiday!