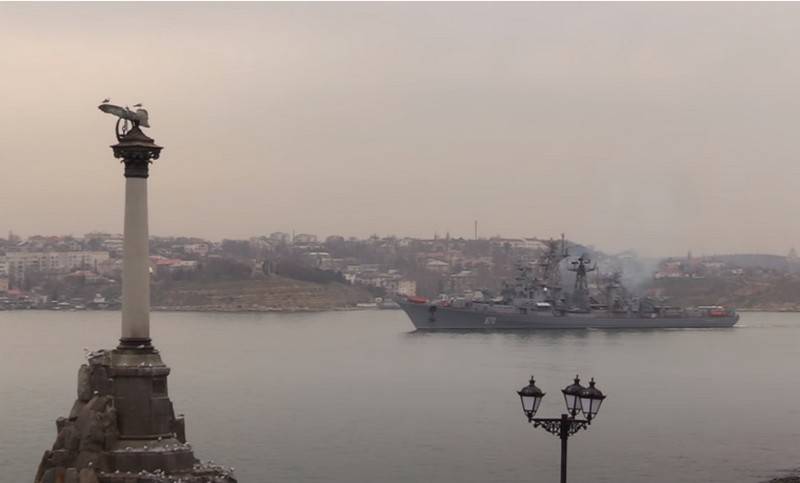 The watchful ship "Shrewd", removed last year from the current Black Sea
fleet
Before becoming a museum, will pass the dock repair at the "Sevmorzavod". This was reported by TASS with reference to a source in the shipbuilding industry.
According to the agency's source, the ship will be docked in early June, after which corresponding work will be carried out on it for about a month. After docking, "Shrewd" will be moved to the new parking lot as a museum ship, where he will wait for the opening, which will be timed to coincide with the Navy Day (celebrated on the last Sunday of July). The crew will have a reduced crew, which will further ensure its unsinkability by analogy with the Aurora.
As previously stated by a member of the Federation Council, former deputy commander of the Black Sea Fleet, Vice Admiral Valery Kulikov, Artbuhta could become the likely parking spot for the ship-museum "Shrewd".
At the beginning of April of this year, "Savvy" was included in the book of records (achievements) of the Armed Forces of the Russian Federation with the wording - 50 years in the Navy. The main achievement of the ship is a twofold excess of the design service life, as indicated in the certificate, which was awarded to the command of the Black Sea Fleet. It is noted that despite the considerable age, the ship until the last carried out combat missions.
The watchful ship "Shrewd" of project 01090 became part of the USSR Navy in 1968. Displacement - 4460 tons, length - 144 meters. It speeds up to more than 30 knots. The main armament is eight launchers of anti-ship missiles X-35 "Uranus", as well as a twin AK-76 726-mm gun mount, two Volna air defense systems (16 missiles), a 533-mm torpedo launcher and two RBU-1000 rocket launchers.