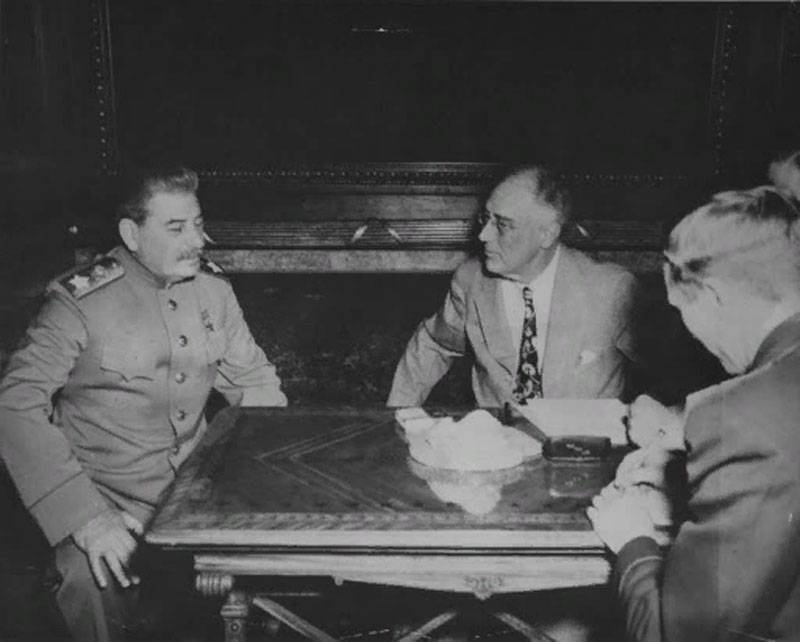 May 9, we celebrated the 75th anniversary of Victory in the Great Patriotic War, which became the largest in
stories
of humanity. The war unleashed by Nazi Germany divided the armies of many countries into two camps.
After Germany attacked the Soviet Union, the British and American governments supported the USSR in its struggle against fascism. However, they did not rush to help open a second front, to put it mildly.
In 1941, the creation of an alliance against the Axis countries began, ending on January 1, 1942 with the signing of the anti-Hitler coalition, which included 26 countries.
The anti-Hitler coalition, both then, in the Soviet Union, and today, in the Russian Federation, is seen as a role model. This coalition is always spoken of as an example of fruitful and mutually beneficial cooperation of states with different ideological systems. They propose taking the anti-Hitler coalition as a model for current contemporary politicians. At the last Munich conference in February of this year, Russian Foreign Minister Sergei Lavrov again considered it necessary to remind the audience "of the spirit of alliance during the war years, of the ability of states to unite to combat the common threat, despite ideological differences."
However, according to the writer Igor Shishkin, all of these calls both at that time and now on the rulers of the Western powers acted and are acting "like peas against the wall."
Some facts of the creation of that coalition are still unknown or little known.
What served to create the "Big Three" during the war years? What role did I.V. Stalin play in the creation of the "Anti-Hitler Coalition"? Igor Shishkin will tell about this, as well as about other undisclosed pages of the Second World War.