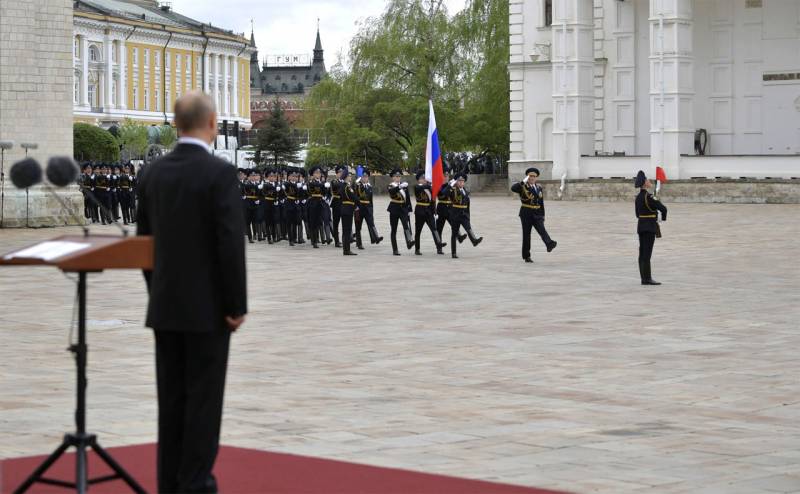 Poland responded to a statement by the President of Russia on the continued development and improvement of the Armed Forces of the country. Recall that Vladimir Putin, during his appeal to graduates of the military school, said that the Russian army would improve under any conditions. According to Vladimir Putin, one of the main lessons of the Great Patriotic War is that the army should be strong, strong, united and able to respond to any challenges and threats, ensuring sovereignty and national security.
In a statement by Vladimir Putin about the need for further improvement, the Russian army reacted in Poland. In particular, it was noted that the strengthening of the military component in Russia "is a challenge to the unity of the North Atlantic Alliance (NATO)."
The comments on the material about the words of the Russian president on the Polish military-themed portal Defense24 contain extremely harsh statements, among which there is also:
Let's keep our fingers crossed for such actions of our enemy. Just as economics, demography, and a failed ideology destroyed the Soviet Union, these same elements will tear Russia apart. Too large territory in relation to the number of non-breeding Russians.

That is, in Poland there are people who do not hide the fact that they consider Russia their enemy.
Other comments:
Barefoot, but in spurs.
We are starting to count down the time until the collapse of Russia. For about a month, they subsidized Urals oil production at an average of $ 10 per barrel.
Commentators in the Polish media clearly do not select words and openly express their extremely negative attitude towards Russia. Almost every second commentary has the same idea: "the expectation of the collapse of Russia." And this is written by people in a country that itself handed over its independence to Washington, gained hundreds of billions of euros in credit from Berlin and Brussels. Frankly, the case when Polish commentators would be better off worrying about the situation in their own country, for which the full repayment of previously received loans could lead to a collapse in the economy.