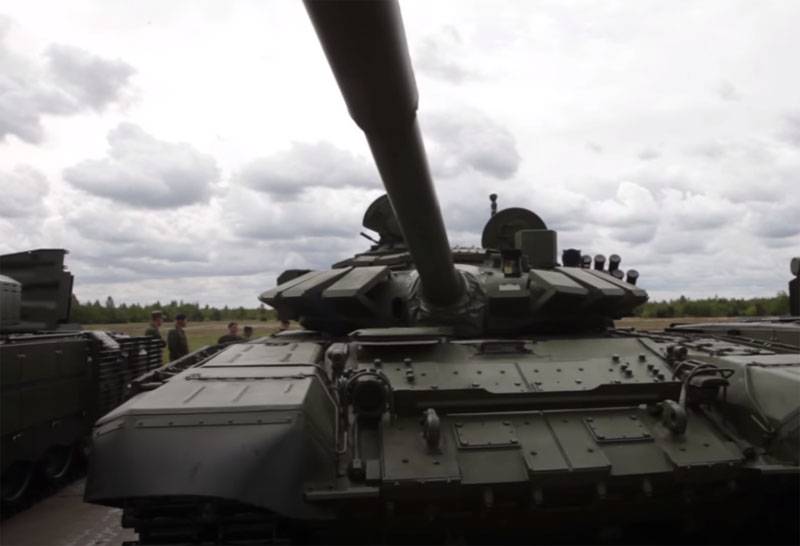 In Poland, the adoption of a new party in Belarus is being discussed
tanks
T-72 upgraded to version T-72B3. The portal Defense24 says that the tanks were transferred to the Republic of Belarus from Russia by rail.
From the material:
So is the implementation of the program of technical modernization of the Belarusian Ground Forces, planned for the period from 2016 to December 2020. Currently, there are already about 532 tanks -72 in various modifications in the Republic of Belarus.
The Polish author recalls that the first batch of T-1B72 was delivered to Belarus in 3, the second - in the fall of 2017, the third - in July 2018.
From the material:
The new party for the Belarusian army has already become the fourth.
In response to the strengthening of the tank component of the Belarusian army, Polish experts suggest focusing on anti-tank measures. In particular, they talk about the need to deploy anti-tank missile systems on the armored vehicles of the Polish army. At the same time, statements are heard that there is a "militarization of Belarus". But the militarization of Poland, of course, does not go ...
Also in Poland, the theme of the so-called Suwalk corridor continues to be circulated. Concerns are expressed that if "the Russians and Belarusians simultaneously hit from Kaliningrad and Brest, then their tanks can reach Warsaw in a few hours." In this regard, the need to "respond" has been declared, including measures within the framework of the NATO partnership.
As you can see, everything turns upside down. The same deliveries of T-72B3 tanks to Belarus are considered not as Minsk's response to the strengthening of NATO at the western borders of the Republic of Belarus, but as almost "preparation for an invasion of Poland".